Statement from British Water chief executive Lila Thompson on the Environment Agency's National Framework for Water Resources
British Water welcomes the Environment Agency's National Framework for Water Resources in England, and the opportunities it provides for collaborative working, as the industry and regulators re-think their approach to water. Water scarcity will affect all of us and British Water members are very keen to play their part alongside the water utilities, the regulators and the public in achieving long-term resilience.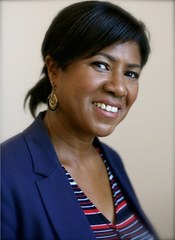 British Water is able to facilitate valuable partnerships between the water industry supply chain and utilities, which will be essential in achieving the outcomes in the report.
Our members have a wealth of knowledge and expertise and are perfectly placed to support the delivery of plans set out in the framework, particularly the desire to halve leakage by 2050 and the design and build of new infrastructure, such as desalination and water reuse plants. The expectations around leakage reduction are significant and can only be achieved through innovation.
Cutting-edge techniques have been developed underpinned by the use of data analytics, sensors, artificial intelligence and robotics to support leakage detection and manufacturers and suppliers are looking forward to building on their partnerships with water companies to fully harness this technology.
Our member companies also lead the way when it comes to the building of new infrastructure and will be looking at how they can work with water companies and key stakeholders to deliver the major projects necessary to meet increasing demand, while protecting the environment.
The water industry faces unprecedented challenges due to the climate emergency, coupled with a growing population, but we and the public should be reassured by this new framework, which clearly sets out how it will rise to the challenge.
British Water has a close relationship with the Environment Agency and is looking to work closely with the water utilities, industry, academia and innovation hubs to connect across geographic boundaries. We have a real opportunity to educate and innovate, to meet the goals in the framework and ensure a reliable and sustainable supply of water for generations to come.
With collaboration in mind we are particularly keen to support the work of Waterwise a UK not-for-profit organisation focused on reducing water consumption in the UK.
About British Water
British Water is the lead representative and business development organisation for the UK water industry supply chain.