Smart Water: The Next Big Thing
As communities around the world come to terms with water scarcity, aging water infrastructure, and the need for water conservation, smart water technologies are rapidly gaining investor interest. Investors are looking to back solutions designed to improve water distribution networks, optimize metering infrastructure, and increase the overall operating efficiency for utilities.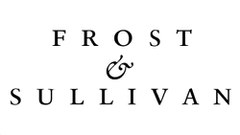 As the market continues to gain creditability, it is attracting new breeds of investors, increasing the investment opportunities for smart water technology companies.
To further illustrate this impactful market, Smart CleanTech Partners is hosting the Smart Water Investment Forum on June 19, 2013 in San Francisco. The one-day forum, designed to raise visibility of emerging water technology solutions, will promote frank conversations around investments, M&As and strategic partnerships in smart water markets. The objective of the forum is to increase market interest and investments in smart water markets. In addition, the gathering will also feature a presentation by Frost & Sullivan Energy and Environment Industry Analyst Seth Cutler on "Global Trends in Smart Water."
"The water industry is finally coming together under the right environmental, social, technological and economic conditions to support broad changes in how water utilities are run," said Cutler. "Data and ICT opportunities are converging in the market to provide reliability and depth of insight previously unattainable. Growth in new data-centric technologies applied across the water network will realize more than $22 billion worth of investment by 2020. This represents large growth from a 2010 market worth less than $6 billion. This Smart Water Investment Forum represents a real opportunity to learn more about market opportunity and strategy as the sector undergoes one of its largest transformations in recent times."
The event brings together the sector's most influential stakeholders, including startups, small- to medium-sized enterprises, strategic players, utilities, and financial investors, among others. In addition to Frost & Sullivan, the forum features presentations by XPV Capital Managing Partner David Henderson; IBM Distinguished Engineer and Big Green Innovations Chief Technology Officer Peter Williams ; President, CEO and Co-founder of Waterfund LLC Scott Rickards; East Bay Municipal Utility District Director of Wastewater David Williams ; Isle Utilities General Manager Fiona Griffith ; and Director at Grundfos Henrik Skov Laursen; among others.
"The Smart Water Investment Forum is an opportunity to help accelerate the investment interest in the Smart Water market. Developing innovative investment programs for Smart Water technologies is vital to addressing the global water demand," said Smart CleanTech Partners Managing Partner and Co-founder Wils Theagene , who will also be presenting at the Smart Water Investment Forum. "We believe the collaboration across all stakeholders will help promote a successful transformation of Smart Water technology from concept to reality. This is an exciting time in the water market and we are honored to spearhead this forum."
The Smart Water Investment Forum highlights include:
Smart Water Market: The Industry Perspective from Leading Utilities
Strategic Investor Panel from the Corporate M&A and Chief Technology Officer Perspective
The Water Cost Index
Global Trends in Smart Water
Venture Capitalist Investor Panel
"When we started Smart CleanTech Partners, it was our objective to create a global investment platform to benefit entrepreneurs and investors in the Smart sector of the CleanTech market," said Smart CleanTech Partners Managing Partner and Co-founder Michael Krueger . "Connecting entrepreneurs and investors across the globe will help to bring new products to market more quickly and efficiently than ever before. Today, with our partnership with Frost & Sullivan and the Smart Water Forum, that objective is becoming a reality."
Contact Information
Smart CleanTech Partners
San Francisco, CA
+1 (650) 726-1712
www.smartcleantechpartners.com
info@smartcleantechpartners.com
Contact
Frost & Sullivan
Britni Myers
7550 IH 10 West
78229 San Antonio, TX
United States
Phone:
+1 (210) 477-8481
Fax:
+1 (210) 348-1003
E-Mail:
britni.myers@frost.com
Internet:
To website