SHARC Announces Australian Licencing Agreement with Environmental Technology Solutions Pty Ltd.
Sharc International Systems Inc. is pleased to announce a strategic Licensing Agreement with Environmental Technology Solutions Pty Ltd. of Australia, for the commercialization of its PIRANHA™ and SHARC™ wastewater heat recovery systems in Australia and New Zealand.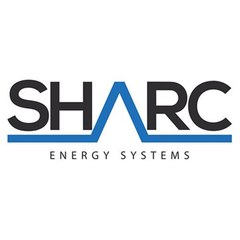 Under the terms of the agreement, SHARC has granted ETS an exclusive license for the commercialization of PIRANHA and SHARC systems across Australasia. In return for these rights, SHARC will receive royalties and an undisclosed payment on the manufacturing of PIRANHA and SHARC systems.
ETS anticipates installing approximately 20 PIRANHA™ units in the current fiscal year followed by 27 and 36 units in the sub-sequent fiscal years, and 4 SHARC™ installations in the current fiscal year, with 6 and 8 units in the subsequent two years.
ETS previously represented SHARC in its inaugural project in Australasia; a SHARC wastewater heat recovery system installed for the Australian Wool Testing Authority ("AWTA") in Melbourne. AWTA is the largest wool testing organization in the world and uses a significant amount of hot water in its testing processes. ETS provided AWTA with SHARC's patented heat recovery system to capture the tremendous amount of heat lost down the drain, which provided AWTA with a forty-two percent reduction in gas consumption and equipment payback of less than three years.
SHARC is excited about the potential ETS brings for immediate sales. High gas prices and Australia's fast growing renewable energy sector creates favorable market conditions for SHARC technology. ETS are proven performers and have relationships with utilities across the Australasia, which may result in similar alliances as SHARC's current partnership with Scottish Water Horizons Ltd, owned by the Scottish Government. With a pipeline of upcoming projects, SHARC looks forward to working with ETS to become an integral part of the rapidly expanding green economy in the Australasia region.
"Having secured our relationship with SHARC, so that ETS can continue to bring SHARC's revolutionary wastewater heat recovery technology to Australia, New Zealand and SE Asia in the future is a fantastic achievement for us as a business," said Philip Mitchell, Director of Environmental Technology Solutions. "It is the culmination of several years of work for ETS and for the team at SHARC International Systems. We are proud to have been a part of the growth and commercialization of this revolutionary technology and we look forward to a long and prosperous relationship as part of the global team implementing it."
"We are honoured to work with a top environmental solutions company like ETS," said Lynn Mueller Chairman and Chief Executive Officer of SHARC. "This licensing agreement opens a new stage in SHARC's strategy and enables us to position ourselves into new markets as well as leverage ETS's exceptional customer and geographical diversity. Through this unique licencing partnership, both companies are addressing the growing needs of environmental stewardship in there region and around the world."
About Environmental Technology Solutions
ETS is a solutions provider in the fields of energy efficiency and sustainability. We pride ourselves on our ability to harness real collaboration and leading edge technologies in delivering outcomes for our clients. Our goal is to make change in the way people produce and consume energy such that the legacy we leave is a planet that will sustainably support the human race for future generations. ETS licences, designs, manufactures, and supplies complete systems and unique technology solutions: Combined Heat and Power, Waste Heat Recovery, Waste-to-energy as well as hybrid systems and renewable technologies. ETS are also specialists in a complete range of emissions treatment devices and solutions. Our product is to allow our clients to concentrate on their core business while we make that business more efficient, sustainable, kinder to the environment and profitable as a result. At ETS we strive to embody the "Triple Bottom Line" in everything we do. Further information about ETS is available on their website at http://etsprojects.com.au
About Sharc International Systems
Sharc International Systems is a world leader in thermal heat recovery. Its systems recycle thermal energy from waste water, generating the most energy-efficient and economical systems for heating, cooling and hot water for commercial, residential and industrial buildings.
Contact
SHARC International Systems Inc.
1443 Spitfire Place
BC, V3C 6L4 Port Coquitlam
Canada
Phone:
+1 604 475-7710
E-Mail:
info@iws-sharc.com
Internet:
To website