Sembcorp Extends its Wastewater Treatment Business to Two New Sites in China's Liaoning Province
Sembcorp is pleased to announce the expansion of its water business in China's Liaoning province with two new wastewater treatment projects in industrial parks in Panjin city. Its wholly-owned subsidiary Sembcorp China will sign agreements later today for new wastewater treatment projects in Panjin City's Panjin Fine Chemical Industrial Park and Panjin Liaodong Bay New District.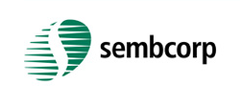 The signings will take place on the sidelines of the Singapore-Liaoning Economic and Trade Council meeting in Shenyang, and will be witnessed by Singapore's Acting Minister for Manpower and Senior Minister of State for National Development Tan Chuan-Jin and Liaoning Governor Chen Zheng Gao.
a) Wastewater treatment project in Panjin Fine Chemical Industrial Park
The first of the agreements will be a joint venture agreement to build, own and operate a new RMB 117.3 million (approximately S$24.3 million) industrial wastewater treatment plant to serve industrial customers in Panjin Fine Chemical Industrial Park (PFCIP). Sembcorp will hold a 95% share in the joint venture, with the remaining 5% held by Panjin Fine Chemical Industrial Park Development, a company wholly-owned by the Panjin Fine Chemical Industrial Park Administrative Commission. Completion is subject to certain conditions precedent, including the signing of memoranda of understanding with key customers and necessary government approvals.
The first phase of the plant will have a capacity of 10,000 cubic metres per day, with commercial operations targeted to commence by the first quarter of 2015.
Panjin Fine Chemical Industrial Park is located in Panjin City, where China's third-largest oil field – Liaohe Oil Field – is located. The chemical park houses a 7 million tonnes per annum refinery and a 800,000 tonnes per annum ethylene cracker operated by North Huajin Chemical Industries Group Corporation, a wholly-owned entity of China North Industries Group Corporation (Norinco). Norinco is wholly-owned by the State-owned Assets Supervision and Administration Commission of the State Council of the People's Republic of China, and is one of the country's largest industrial conglomerates.
b) Wastewater treatment project in the Panjin Liaodong Bay New District
The second agreement to be signed will be a non-binding agreement with the Panjin Liaodong Bay New District Administrative Committee, which supplements an exclusive concession granted to Sembcorp for the provision of wastewater treatment to companies located in a 60.3-square kilometre industrial park in the west of the Panjin Liaodong Bay New District.
Sembcorp plans to develop an industrial wastewater treatment plant with an initial capacity of 22,000 cubic metres per day, to serve customers in the industrial park. The plant will be capable of treating highly concentrated industrial wastewater, and is expected to cost around RMB 185 million (S$38.4 million). It is targeted for completion by the first quarter of 2015. The Panjin Liaodong Bay industrial park is a national-level development park with strong growth potential, and is located close to the Panjin Fine Chemical Industrial Park.
Commenting on the signings, Alan Yau, CEO of Sembcorp China, said, "These new agreements build on the momentum created with the signing of the strategic cooperation framework between our company and the Liaoning Provincial Bureau of Foreign Trade and Economic Cooperation in 2011.
"Sembcorp is excited to embark on these new projects and extend our expertise in complex industrial wastewater treatment to more industrial parks in Liaoning. In providing effective, reliable industrial wastewater solutions backed by an international track record and a strong reputation for environmental sustainability, we hope to support the central and provincial government in their drive to develop the province into an economic powerhouse under the 'Liaoning Coastal Economic Belt Strategy'.
"Sembcorp will continue to deepen our foothold in Liaoning, given the increasingly important role it will play in China's economic development as a centre to drive greater prosperity in the northeast. Through our proven utilities solutions, backed by our track record of operating in world-class chemical and petrochemical sites, Sembcorp will also continue to add value as a partner to the government in its efforts to develop a world-class chemical and petrochemical industry here."
As a Group, Sembcorp has invested in China for close to two decades. Its presence spans 15 provinces across the country. Sembcorp has the expertise to provide essential utilities like energy, water and wastewater treatment, as well as urban development solutions such as sustainable, self-sufficient townships, to support China's continued growth. In addition, its commitment to sustainability is aligned with the strong emphasis on environmental protection in China's 12th Five-year Plan. In Liaoning province, Sembcorp's utilities business currently operates in Fushun, Xinmin and Shenyang.
These transactions are not expected to have a material impact on the earnings per share and net asset value per share of Sembcorp Industries for the current financial year.
Contact
Sembcorp Industries Ltd
Aleve Co
30 Hill Street
179360 Singapore
Singapore
Phone:
+65 6723 3178
Fax:
+65 6822 3254
E-Mail:
aleve.co@sembcorp.com
Internet:
To website