Scottish Water Awards Wastewater Contracts for Housing Development
Hampshire-based WPL has won three supplier framework contracts for wastewater treatment plant and equipment with public utility Scottish Water. The contracts cover both hire and purchase agreements and the first hire plant has already been installed at Winchburgh, a fast-growing £1 billion residential development 11 miles west of Edinburgh.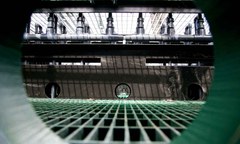 The 3,000 population of Winchburgh is expected to grow to 8,243 by 2023 and 14,000 by 2032 and consequently Scottish Water require a five-year intermediate wastewater treatment plan to reduce loading on the existing trickling filters and prevent overload at the site as more properties come on-stream.
Modular plants
The modular nature of WPL's submerged aeration filter (SAF) packaged treatment plants is particularly suited to this application as new SAF units can be added year-on-year in a rolling programme. As part of Scottish Water's five-year supplier framework agreement, WPL won an initial hire contract to supply a WPL T1000 steel SAF and WPL Lamella Separator.
Andrew Haywood, utility and industrial sales manager, WPL says, "Scottish Water selected WPL because it needed a company that could respond quickly to the fast-growing demand at Winchburgh. A key requirement of the project was rapid turnaround. The flexibility of WPL's modular wastewater treatment systems was particularly suited to this project where process demand is growing and an intermediate solution was required. By working closely with the client, they identified WPL's hire solution as offering the best value."
Close collaboration
WPL is working in close collaboration with Scottish Water's framework contractor WGM Engineering to deliver further units. The main contractor will carry out the detailed design and civil engineering required for the project along with installation of controls equipment.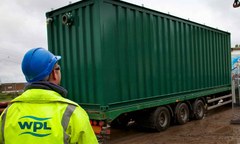 Jason Cramb, technical and design director at WGM Engineering said, "Population growth at Winchburgh will happen incrementally over the next six years. This meant we needed plant and equipment that would work efficiently as the flows increased and that could be introduced in a phased manner. The modularity of WPL's SAF units allows Scottish Water to spread investment over five years as the site grows. WPL were involved very early in the planning phase and we look forward to working closely with all parties over the next five years."
Site expansion
It is expected that new T1000 SAF units will be required each year as the site expands. WPL's Scottish Water framework is for temporary plant with provision for extension.
Andrew Haywood said, "WPL has a strong track record of supplying hire equipment to wastewater utilities for planned repairs and refurbishments. Packaged treatment can also be used for reactive intervention when a site breaks down or flows and loads increase unexpectedly. Further, hire gives utilities the option to trial a process prior to purchase."
Contact
WPL Limited
Lianne Ayling
Marketing Manager, WPL Ltd
Units 1 Aston Road
PO7 7UX Waterlooville, Hampshire
United Kingdom
Phone:
+44 2392 242 635
E-Mail:
lianne.ayling@wpl.co.uk
Internet:
To website