Save-the-Date: 2019 Breakthroughs in Tunneling Short Course
The Breakthroughs in Tunneling Short Course, the longest-running and most-attended course of its kind, marks its 12th year in 2019. The 2019 course returns to the University of Denver in Denver, CO, September 9-11, 2019, where leading tunnel practitioners from around the world will come together to present real-world solutions for real-world problems.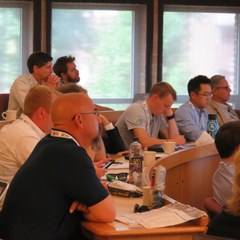 At the Breakthroughs in Tunneling Short Course, attendees will learn about every aspect of tunneling from planning and design to construction and management. Recent technological developments and innovative solutions to challenging tunneling projects with significant case histories will also be presented. This course is designed for people new to the market, as well as industry veterans.
Listen to high-caliber industry experts deliver their own jobsite experiences and engage in multiple networking opportunities with industry peers and specialists to insure success in your next project.
"This is a fantastic course to learn the basics of tunneling and some of the more advanced techniques of tunneling," said Gregg Sherry, Principal, Brierley Associates and frequent speaker. "If you want to learn anything about tunneling, this is the course to attend."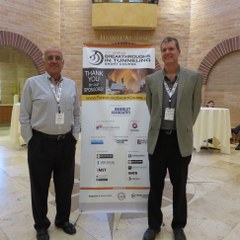 Attendees of this course receive valuable networking opportunities and a chance to discuss specific projects one-on-one with world-leading experts. The annual Tunneling Awards Reception provides one such night where the annual Tunnel Achievement Award is formally presented. To date, there have been over 1,100 people that have attended since the first course.
The Breakthroughs in Tunneling Short Course is organized by Dr. Levent Ozdemir, Ozdemir & Associates, and Tim Coss, Microtunneling Inc., in conjunction with TBM: Tunnel Business Magazine/Benjamin Media Inc.
COURSE TOPICS: 
Geotechnical site investigations
Geotechnical baseline reports
Project planning and tunnel design
Ground improvement techniques
Shaft design and construction
Conventional and NATM tunneling
Hard Rock, EPM and Slurry TBMs 
Settlement monitoring and control 
Project costing and scheduling
Upcoming tunneling projects
Contact
Benjamin Media, Inc.
Brittany Cline
Events Manager
10050 Brecksville Rd
OH 44141 Brecksville
United States
Phone:
+1 330-467-7588
E-Mail:
bcline@benjaminmedia.com
Internet:
To website