Sacyr wins contract to improve the supply and treatment of water in Peru
Sacyr Construcción heads a consortium that has been awarded the contract to carry out improvement works on the supply and integral treatment of the water network in the city of Cerro de Pasco (Peru) for a sum of 41 million euros.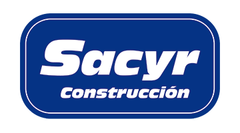 The contract was awarded by the Municipal Drinking Water Supply Company of the Provincial Municipality of Pasco (EMAPA- Empresa Municipal de Agua Potable y Abastecimiento), which pertains to the Regional Government of Pasco, and includes the construction of a new wastewater treatment plant, refurbishment of the sewer system, upgrading of the water catchment sources and expansion of the drinking water treatment plant and pumping lines.
This project is of vital importance for the city of Cerro de Pasco due to an inadequate water supply and problems in the treatment of urban discharges as it will provide the city with the necessary infrastructure to ensure the supply and treatment required by the 80,000 inhabitants (80% of the region's population).
This contract broadens Sacyr's activity in Peru, where it is currently building two hydroelectric plants, as well as strengthening its presence in South America as a whole. In 2013, Sacyr has launched operations in Peru, Qatar, India and Mozambique. Sacyr's vast technical and technological expertise has enabled the company to be awarded projects on five continents (in over 20 countries). Such diversification means that 80% of the company's works portfolio now pertains to overseas contracts.