Robotics Will Disrupt Wastewater Treatment Plants
Aarhus Vand and Blue Ocean Robotics have initiated a partnership to develop robotic technology for wastewater treatment plants. Drone technology for inspection of wastewater basins and sewage systems, as well as robotics for the maintenance of outdoor areas at wastewater treatment plants, have potential to both improve the working environment for the employees and make wastewater treatment cheaper and more efficient.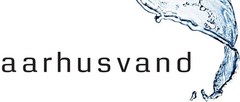 In a partnership, Aarhus Vand and Blue Ocean Robotics have identified a number of potential ways to use robot technology at wastewater treatment plants. The aim is to investigate how the work environment, productivity, and resource utilization can be improved in the wastewater industry - not only in Denmark but also globally.
The work process in the wastewater industry includes many different tasks, from the actual wastewater treatment to cleaning, inspection, and maintenance of the treatment plants. Moreover, employees are at risk of being exposed to pathogenic bacteria when they are in contact with different surfaces, water, and sludge. Thus, the employees at Aarhus Vand have a great interest in working with technology that can make their everyday lives more efficient and healthier.
At the same time, the City of Aarhus has an annual population growth of 5,000 people. Therefore, a wastewater company like Aarhus Vand each year has to increase the capacity for wastewater treatment while ensuring that wastewater being discharged into lakes and sea is clean.
Thus, innovation plays an important role in the development of a new Marselisborg ReWater wastewater treatment plant, which will become the world's most resource efficient wastewater treatment plant. Even though it will take eight years before the new wastewater treatment plant is finalized, it is important for Aarhus Vand to think innovatively in order to ensure a better working environment and secure their global leadership in energy efficiency, energy production, and resource utilization in wastewater treatment plants.
Due to the strong population growth in metropolitan areas, we need to consider sustainability and create disruptive technology - also in the wastewater industry. Ahead of us lie big challenges such as climate change and lack of resources, and therefore we need to carefully consider how we can do things differently with the help of innovation and new technology.
In the partnership with Blue Ocean Robotics, we have merged robotic technology and sustainability which has resulted in new and exciting perspectives that also have an export potential. The know-how and products we develop in Aarhus will definitely be applicable in other parts of the world, says Innovation manager at Aarhus Vand, Karsten Lumbye Jensen.
The goal of the partnership between Aarhus Vand and Blue Ocean Robotics is to identify unexplored areas and work processes in wastewater treatment and maintenance of wastewater treatment plants, where robots can create an increased value. Through a RoBi-Roadmap, which is part of Blue Ocean Robotics' partnership model, RoBi-X, a number of robot potentials and development opportunities have been identified based on research and studies of workflows and areas at Aarhus Vand's wastewater treatment plant.
With this knowledge, Aarhus Vand can strategically create a more technological approach for the future and deliver strong innovative and sustainable solutions to the wastewater industry.
The wastewater industry is an industry where robot technology has had little impact so far. In collaboration with Aarhus Vand, we will develop innovative solutions for efficient operation and maintenance of wastewater treatment plants. Our RoBi-X partnership model provides a great starting point for the development of new scalable solutions for the wastewater industry, where innovation and end users are in focus, says CEO at Blue Ocean Robotics, Claus Risager.
Soon Aarhus Vand will decide which of the identified potential robotic solutions they want to develop together with Blue Ocean Robotics. Karsten Lumbye Jensen from Aarhus Vand points out that robotic technology can be used for inspection of wastewater basins and sewer systems, for maintenance of outdoor areas at wastewater treatment plants and for reduce heavy lifting at the plants.
Contact
Aarhus Vand A/S
Jan Tøibner
Press Officer
Gunnar Clausens Vej 34
8260 Viby J
Denmark
Phone:
+45 89 47 10 51
E-Mail:
jto@aarhusvand.dk
Internet:
To website