Risk of sewer flooding reduced in Bradford Moor
A £2.3m scheme has come to an end in the Bradford Moor area of Bradford that has seen a large proportion of the areas sewer network being inspected and rejuvenated to help minimise the risk of flooding in the future.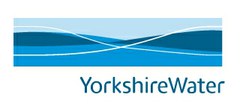 Over the last five years, there had been 80 internal flooding incidents in the area; this work identified the causes of these incidents in order to carry out the necessary remedial work.
Engineering specialists, Mott MacDonald Bentley, carried out the work on the company's behalf and found that the sewer conditions were significantly worse than expected before starting the project meaning that more work had to be carried out. Lots of fat, oil and grease was found to have clogged up the sewers in the area and several properties were found to be at immediate risk of flooding.
Items like fats, oil, grease, baby wipes and make-up wipes build up over time in the sewers, solidifying and preventing waste water from escaping down its normal journey in the sewer meaning they may come back up through toilets and sinks causing flooding to people's homes.
The year-long project saw 30km of sewer surveyed and cleaned, 800 new access gullies installed, 450 drains lined equating to 5km, along with 20 sewer section replacements where the engineers had to dig deep into the ground.
The work was right on people's doorsteps, often in their gardens and directly outside their homes but Amberley Street resident, Raymond Field was really pleased with the work, commenting: "The company told us what they were going to do and when so we knew exactly what to expect. The team from Mott MacDonald Bentley on site were friendly, reliable and did a great job."
Lee Laherty, project manager at Yorkshire Water said: "We hope that this pro-active work will help prevent incidents of sewer flooding in the area. Although our work has played huge part in reducing the risk of sewer flooding, we still need residents in the area to look after their own sewer pipes as one of the problems causing blockages is people mistakenly disposing of items incorrectly down their sinks and toilets."
"We'd like to thank the community who have been very patient with us throughout this work, we really appreciate their collaboration. We also hope that through raising awareness during the project, people will now be more vigilant towards bogus callers."