Record showing for UK companies in Singapore
There was a strong British showing at Singapore International Water Week, with more than 50 UK companies taking part. British Water, in partnership with UK Trade & Investment, hosted a pavilion at the event as well as offering support to those taking part.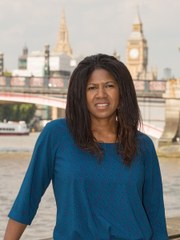 More than 50 UK companies took part in Singapore International Water Week
Support offered by British Water and UK Trade & Investment
Delegates appreciate high level networking opportunities
The biannual event, held at the Sands Expo and Convention Centre from 10-14 July, is one of the most important in the water industry calendar. Lila Thompson, International Director for British Water said: "This is really one of the must-attend events and we are delighted that 51 British companies were able to take part. "British Water and UK Trade & Investment offered direct support to twelve companies, seven of which exhibited independently and five joined British Water on the UK Pavilion."
The companies taking part in the UK Pavilion were smart networks specialist I2O Water, engineering consultancy Byrne Looby, pump efficiency specialist Riventa, Flexseal Couplings and Portsmouth Aviation, which has an innovative water purification process. Other UK companies supported by UKTI were Arvia, HRS Heat Exchangers, IES, Modern Water, Statiflo, Syrinix, VIP Polymers. This year's event also featured a Scottish Pavilion, with 13 companies taking part.
Best year ever
Lila Thompson said: "Singapore International Water Week keeps growing and this was the best year yet for UK companies. Participants had the chance to meet some of the top international players, as well as take part in seminars on a huge variety of subjects. "Singapore is home to many innovative water projects and delegates had the chance to familiarise themselves with some of the most high profile projects and to meet the people working on them."
Keith Hilson, Customer Solutions Director at I2O Water said the opportunity to make new business partnerships had been invaluable. "We joined British Water this year, so this is the first time we have taken part in an event like this with British Water and UK Trade & Investment. I2O already works in Asia Pacific, but this was a great opportunity for UK representatives to come and meet potential clients and partners face to face. "It created the chance to meet key people such as Government ministers, chief operating officers and high ranking representatives of utilities, not just from Singapore but from around the world."
Contact
British Water
Lila Thompson
Unit V103, Vox Studios, 1-45 Durham St
SE11 5JH London
United Kingdom
Phone:
+44 (0) 20 3567 / 0950
Fax:
+44 (0) 20 3567 / 0961
E-Mail:
lila.thompson@britishwater.co.uk
Internet:
To website