PVC papers provides over a million words
PVC4Pipes has opened a public archive of more than 250 PVC papers that were delivered during successive International Plastic Pipe Conferences for the last 45 years to the present. Over a million words of technical and commercial importance to the PVC industry can now be scanned, sorted and shared for content.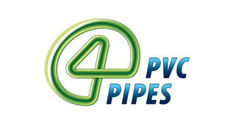 Fabio Bernardi, Executive Director of PVC4Pipes explains: "The PVC pipe industry has a record for trends and transparency. We designed this data resource to serve as reference material for a wide spectrum of stakeholders that range from academia, environmental groups and government to raw material suppliers, plastic pipe makers and most importantly our customers and end-users."
First organised in the UK city of Southampton, these biannual conferences and exhibitions have become truly global events. Typically over 500 participants and speakers from more than 40 countries attend to share the latest business and technical news in the world of plastic pipe technology. PVC4Pipes will update their archive to include future conferences. The next event (Plastic Pipes XVIII) is currently being organised by the Plastic Pipes Conference Association and will take place in Berlin at the Hotel InterContinental on 12 -14 September 2016.
"Whilst PVC pipes have been around to keep their roundness in tough active service for the last eighty years, their technology and benefits continue to advance at a greater pace." Bernardi notes. "Our PVC pipe portal will not only communicate with our many audiences, it may also educate some visitors to our website. It will certainly differentiate PVC pipe solutions from antiquated non-plastic pipe systems!."
A good number of the archived papers have created industry media attention. Typical examples include: the long term behaviour of buried UPVC sewer pipe (Bath 1988); Molecularly Orientated PVC pressure pipes (Edinburgh 1995) and Validation of the Long Life of PVC pipes (Chicago 2014). There are many more examples and more particularly those papers that report on the technical work carried out in the field of sustainability testing and assessment.
Bernardi points out: "One picture may be worth a thousand words but I believe our million words make for a very big picture. They describe and prescribe a world where added value is created in terms of public health and well-being."
All papers posted to the archive may be freely viewed and downloaded from: