Protecting the US's water supply from attack
First physical Security Standard Guidelines for Water/Wastewater Utilities released in the USA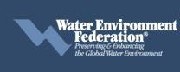 The USA's first standard guidelines for protecting the public from potential malevolent acts and other threats by enhancing the physical security of water and wastewater infrastructure systems were released today for trial use by water and wastewater utilities.
The voluntary standard guidelines—jointly developed by the American Society of Civil Engineers (ASCE) and the American Water Works Association (AWWA) with technical input from the Water Environment Federation (WEF)—are the result of Phase III of the Water Infrastructure Security Enhancements (WISE) program. They were created under ASCE's American National Standards Institute-accredited standards development program.
Titled "Guidelines for the Physical Security of Water Utilities" and "Guidelines for the Physical Security of Wastewater/Stormwater Utilities," the draft guidelines are open for public comment and trial use until June 30, 2007.
"Our society depends on a safe and reliable water supply, not only for human consumption but also for other needs such as industry, agriculture and even fire protection," said ASCE Executive Director Patrick J. Natale, P.E., F.ASCE, CAE. "These risk-reduction standards for water, wastewater and stormwater systems are an essential part of protecting our nation's infrastructure from potential terrorist threats, and allowing it to continue supporting our economy and public health."
The guidelines provide drinking water, wastewater and stormwater utilities with practical information to help implement improved security measures in new and existing facilities of all sizes. The documents also address risks from construction and design perspectives and describe physical security approaches for detecting or delaying malevolent parties. The water guideline covers raw water facilities, wells and pumping stations, water treatment plants, water storage facilities, distribution systems and support facilities. The wastewater/stormwater guideline focuses on collections systems, pump stations, wastewater treatment plants and support facilities.
"In today's world, it's critical that we think about the long-term security of our water systems during design and construction," said AWWA Executive Director Jack Hoffbuhr, P.E., DEE. "These guidelines will help utilities ensure that security is an integral part of their overall approach to treating, storing and delivering safe water."
First launched in 2003 and funded by a multi-year grant from the Environmental Protection Agency (EPA), WISE was organized to support water and wastewater utilities in mitigating vulnerabilities from man-made threats and natural disasters in existing systems and throughout the design, construction and operation of new systems.
"The Water Environment Federation is pleased to partner with organizations like AWWA and ASCE," said WEF Executive Director Bill Bertera. "Incorporating WEF's technical expertise in wastewater into the development of their standards jointly serves the professionals who design and operate water infrastructure."
Phase I of the grant led to the creation of interim voluntary security guidance documents for water, wastewater, stormwater and on-line contaminant monitoring systems. Released in 2004, the guidelines addressed issues such as risk assessment, threat analysis, financial and communications planning, human resources management, operational maintenance, emergency response strategy, design upgrades for improving physical security and management and operating practices to reduce vulnerabilities to malevolent events. Guidelines for contaminant monitoring systems addressed system design including assessments for monitoring system needs, locating instruments and sensors and responding to suspected contamination events.
Comprehensive modular-format training materials were then developed in Phase II to disseminate the information in the interim guidance documents such as implementing enhanced security measures in facility design, operation and management, and providing water managers, operations personnel, design professionals and regulatory officials with detailed practical assistance for implementing improved security measures.
Copies of the draft standards for trial use will be available on each organization's Web site:
www.asce.org
,
www.awwa.org
and
www.wef.org
.
Further information:

Lori Harrison
Tel: +1 703-684-2480
Email: lharrison@wef.org
Web: www.wef.org