PLASTIC PIPES XIX to showcase host of new developments
A host of new developments in the world of plastic pipes will be announced at the PLASTIC PIPES XIX Conference and Exhibition as previewed by the preliminary program posted on the conference website. The event will take place in Las Vegas, US at the Red Rock Resort on the 24 – 26 September 2018.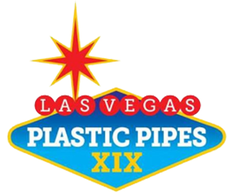 Zoran Davidovski, Chair of the Conference Technical Program comments: "A total of eighty papers will be delivered at our Las Vegas Conference. Technical innovation is continuously enhancing the way we design, make and install plastic pipe systems."
"Throughout the world, this leading-edge technology is used increasingly to replace, renovate or rehabilitate aging non-plastic pipelines. This year's event will further emphasize the features and related benefits of the systems we produce and the ways our technology produces them."
Zoran Davidovski will open the Las Vegas Conference with a paper detailing the results of a marketing research project that sheds light on what stakeholders think about plastic pipe sewer systems. This project was commissioned in early 2017 by The European Plastic Pipes & Fittings Association (TEPPFA) with the ultimate aim of understanding the main barriers and drivers that are perceived in the market.
Davidovski will also review a multinational awareness campaign launched by TEPPFA to champion the suitability of such systems. The campaign, 'Discover: Plastics', is designed to inform and inspire decisionmakers within the civil engineering and utilities sectors.
Crosslinked polyethylene (PEX) pipe systems and their capabilities in the field of Hot & Cold water applications have proved successful in North America and around the world. Jacob John is a New Product Developer/Research Scientist in Polymer Engineering at Uponor Inc. His paper on New Crosslinked (PEX) Pipes from Sustainable Sources will generate significant interest.
World market growth in PVC pipe systems for new or replacement schemes is set to continue. Dane Tallen from Baerlocher in the UK will update conference on their Global Trends and their Implications for Recipe Design. His positive insight will be closely reviewed by major PVC pipe makers.
The Gas Technology Institute (GTI) is the leading research, development and training organization of its kind in the USA. Ernest Lever, its Research & Development Director, will present the Development of Cyclic Pressure Fatigue (CPF) Test Method. The results of the study will be greatly acknowledged by those on the polyethylene manufacturing chain and its end users.
Within the context of Sustainable Construction and Environmental Impact, Daniel Currence of the Plastics Pipe Institute (PPI) will provide an Analysis of Integrated Recycled HDPE into Corrugated Piping. His positive findings are expected to have widespread commercial implications not only in the North American market but also worldwide.
Find out more about
PLASTIC PIPES XIX
like the preliminary conference program and information about sponsorship, registration and exhibition facilities.
Sponsors for PPXIX are as follows:
Main corporate sponsors for PLASTIC PIPES XIX in Las Vegas are Baerlocher and Rollepaal
Gold level sponsors are McELROY, LyondellBasell, The Dow Chemical Company,
S&B Technical Products Hultec USA and MOL
Silver sponsors comprise Rifeng Enterprise Group, SICA and Trelleborg
Welcome Reception sponsored by KraussMaffei Berstorf
IPAD corners are sponsored by PVC4Pipes Association and PE100+Association
Gala Dinner is sponsored by The European Plastic Pipe and Fittings Association (TEPPFA)
NSF International is sponsor of one of the conference coffee breaks
Contact
EVACON Conference Management and Consulting Ltd
Eva Ori
Hungary
Phone:
+36 30 951 4480
E-Mail:
eva@evacon.hu
Internet:
To website