Plastic Pipes XIX - Lunch Sponsors Announced for Las Vegas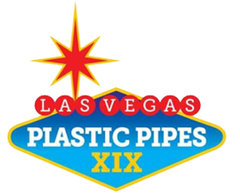 Organizers of PLASTIC PIPES XIX Conference report that PSILab and RTP Company are lunch sponsors of this year's event. Also announced in the news that the exhibition space is now closed. The PPXIX Conference that hosts the Exhibition will take place in Las Vegas, Nevada USA, at the Red Rock Resort in September 2018.
Chair of the PPXIX Organizing Committee, Sarah Patterson - Technical Director of the Plastics Pipe Institute (PPI), comments " PSILab comprises a state of the art, quality focused, ISO 17025 accredited testing laboratory," notes Patterson.
"Based in Longmont, Colorado USA, their expertise includes polymeric materials and piping products. Their services embrace physical, mechanical, and hydrostatic testing as well as consulting, failure analysis, and forensic investigation. Services support resin, pipe, and fitting manufacturers, engineers and system owners."
Patterson describes the RTP Company as "a world leader in specialty thermoplastic compounding." With a rich history that goes back to Winona, Minnesota in the late 1800's, RTP Company remains in Winona where a sawmill once stood.
"Yet today, the company expanded manufacturing operations in the US, Europe and Asia. Employing over 1,500 people, RTP Company makes thousands of products and is founded on a very strong customer service culture focus ing on technology, flexibility, independence and speed," explains Patterson.
With 33 exhibitors signed up, PPXIX will host one of the most comprehensive technical exhibitions ever in the history of the conference. Steve Sandstrum who is Co - Chair of the ex hibition and Borealis' Business Development Manager for pipe in North America, comments:
"Our Exhibition has become a networking event in its own right. The exhibitors that are showcased represent all aspects of the plastics pipe industry. They include pro duct designers, resin manufacturers, pipe and fittings producers, joint seals, additives, testing and certification organizations, NDT inspection and equipment manufacturers; quite a cross - section of key interests within our industry."
Contact
Plastic Pipes Conference Association (PPCA)
Eva Ori
Hungary
Phone:
+36 30 951 4480
E-Mail:
eva@evacon.hu
Internet:
To website