Plastic Pipes XIX in Las Vegas
Organizers of PLASTIC PIPES XIX are urging participants to mark their calendars for their international Conference and Exhibition event that takes place in Las Vegas, Nevada, USA at the Red Rock Resort on the 24 – 26 September 2018.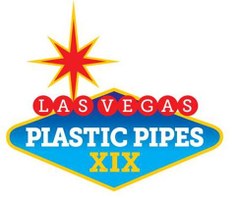 The Conference is expected to host almost 500 participants from over 45 countries. Facilities and accommodation have been reserved (albeit limited) to reflect such an attendance. Standard registration fee for the event is USD 1,500. However, attendees are advised to opt for the Early Bird fee of USD 1,300. Late registration (two weeks before the event) will be USD 1,700.
Sarah Patterson, chair of the PLASTIC PIPES XIX Conference is confident that the event promises to be the largest ever since the first was held in Southampton, UK in 1970. "Our conference is a truly global platform that brings together the movers, choosers and users in the business and technical world of plastic pipes systems."
"Las Vegas is Las Vegas. However, chance should not be relied upon to secure attendance. All the global indicators point towards a significant upturn in demand for plastic pipes whether for replacement of aging non-plastic pipes or investment in modern and more enduring plastic pipelines."
Organizers of PLASTIC PIPES XIX are the Plastic Pipes Conference Association (PPCA).
Further information concerning conference registration, papers, exhibition and sponsorship can be obtained in the first instance from conference organizers, EVACON: http://www.plasticpipesconference.com/site/contact
Contact
EVACON Conference Management and Consulting Ltd
Eva Ori
Hungary
Phone:
+36 30 951 4480
E-Mail:
eva@evacon.hu