Pipeline Renewal Technologies Welcomes Nick Sebastian
Sebastian accepts position as Midwest Field Specialist at Pipeline Renewal Technologies.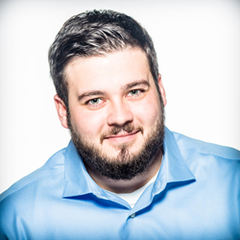 Pipeline Renewal Technologies (PRT) welcomes Nick Sebastian as a Midwest Field Specialist. In his position, Sebastian will work to develop new accounts and maintain relationships with current customers, as well as coordinating rental and service requests across the Midwest region.
"Through a stringent screening process, Sebastian presented himself with honesty, integrity and the drive to succeed, all ideal qualities for a member of our team," says Sean Lipscomb, Operations Manager for PRT. "With the rapid growth of PRT, it's imperative to have the right kind of individual to help move the company forward."
Sebastian is a graduate of Slippery Rock University's Business Management program. He also brings valuable managerial and sales experience from his time as Assistant Manager with a national retail chain.
"The rehab market, which is already robust, is going to grow exponentially," says Sebastian. "I'm excited to have gotten the opportunity to get in on the ground floor during these very exciting times."
Contact
Pipeline Renewal Technologies
111 Canfield Ave., Unit B3
NJ 07869 Randolph
United States
Phone:
+1 (973) 252-6700
Fax:
+1 (973) 252-1176
E-Mail:
mail@pipelinert.com
Internet:
To website