Pipeline Plastics Promotes Mike Leathers to President and Chief Operating Officer
Pipeline Plastics, LLC announced that its Founder and Chief Executive Officer, Monty Fisher, and its Board of Directors have promoted Mike Leathers to both President and Chief Operating Officer. Leathers, who currently serves as the Chief Operating Officer of Pipeline Plastics, will continue to work alongside CEO Fisher to champion Pipeline Plastics in its critical role within the industry as a leading manufacturer of leak-free, corrosion resistant HDPE pressure pipe.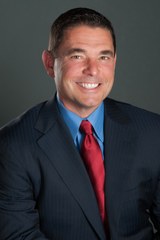 "We are pleased to announce Mike's promotion within the organization," said Monty Fisher. "Mike has a track record of strong performance at Pipeline Plastics and is a critical leader within the company and industry," Fisher elaborated.
Mike Leathers has been a member of the Pipeline Plastics leadership team since 2018. Prior to joining Pipeline Plastics, Mike was President & Executive Vice President for Thompson Pipe Group. Mike has a Bachelor of Business Administration from the University of Texas at Arlington and has completed various leadership courses, such as the Summit Management Development program at Duke University's Fuqua School of Business and Trenchless Technology Short Courses.
Mike also serves on various specification agencies, university advisory boards, and industry associations with a focus on water and wastewater pipeline advancements.
Pipeline Plastics, LLC, a portfolio company of SCF Partners since 2019, is a Westlake-based manufacturer of high-performance polyethylene pipe used primarily for water infrastructure in oil and gas, mining, industrial and municipal applications.
Contact
Pipeline Plastics
Rita Quintero
1301 Solana Blvd.
TX 76262 Westlake
United States
Phone:
+1 (817) 693-4100
E-Mail:
rquintero@pipe.us
Internet:
To website