PII Pipeline Solutions and Alliance Pipeline Partner to Support Engineers of Tomorrow
With an eye toward developing the oil and gas industry's engineers of tomorrow, PII Pipeline Solutions, a GE Oil & Gas and Al Shaheen joint venture, and Canadian gas pipeline operator Alliance Pipeline, jointly sponsored the engineering student paper competition at the 2012 International Pipeline Conference (IPC) in Calgary. The winning author and runner-up were announced after the competition's eight finalists presented their papers during the IPC's closing day on September 28.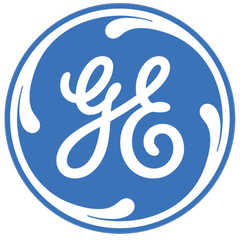 Executives from PII Pipeline Solutions and Alliance Pipeline presented the award to the author of the winning paper, Erica Marley, who is now with DNV (Det Norske Veritas), at the IPC's ASME awards luncheon. Marley was selected for her paper, Assessment of Recent Experimental Data on Collapse Capacity of UOE Pipelines.
Karina Chevil of the University of Alberta was selected as runner-up for her submission, Developing Cathodic Protection Based on Disbondment Geometry.
The finalists toured PII's Calgary pipeline inspection services facility and the International Pipeline Exposition, held in parallel with the IPC, to learn more about in-line inspection technologies. PII opened its new, expanded facility in 2010 to better meet the needs of its Canadian oil and gas industry customers. The finalists also participated in social activities hosted by PII and Alliance Pipeline, offering the students a unique industry networking opportunity.
"Our partnership with Alliance Pipeline for this year's IPC student paper competition underscores our respective commitment to supporting the next generation of engineers in the pipeline industry," said Shaun Kelly, global sales leader for PII Pipeline Solutions.
"This competition not only offers these students valuable industry exposure, but also provides Alliance Pipeline, PII Pipeline Solutions and other companies the opportunity to identify promising technical minds," said Arti Bhatia, director of pipeline and corridor risk management for Alliance Pipeline Limited.
A leading provider of pipeline inspection and integrity management solutions for operators worldwide, PII Pipeline Solutions has provided integrity services to the industry for 35 years.
PII's Canadian team has been involved with the master's of engineering program at the University of Calgary for several years. This partnership gives students an opportunity to see how the topics covered in class apply to the pipeline industry.
Across Canada, GE's talent acquisition team supports universities, taking part in career fairs and hosting information sessions for students to introduce GE businesses and match students with job opportunities in Canada and beyond.