Parkson Expands Its International Footprint: New Partnership Announced in Bangladesh
Fort Lauderdale, FL - Parkson Corporation is pleased to announce its newest international partnership with A One Supply company located in Dhaka, Bangladesh. Parkson is thrilled with the opportunity to provide its world-class water and wastewater treatment technology in this vibrant and growing country.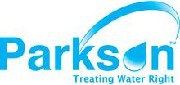 Bangladesh continues to experience robust economic growth, with 5.9% annual growth experienced in 2009 and an additional 5.5%-6% growth forecasted for the country in 2010. Industrial growth is expected to outpace overall growth rates at an estimated 6.5% for 2010. Additionally, the government has singled out textile and tannery industries as being in great need of wastewater treatment. Parkson has worldwide expertise in both categories and will actively work with A One Supply to design solutions for these important market sectors.
Infrastructure in Bangladesh continues to be a bottleneck to even greater growth. "Together, Parkson and A One Supply can deliver much needed water and wastewater infrastructure to both municipal and industrial customers.", says A One Supply's CEO, Riaz Rahman. "Bangladesh, like many emerging economies, is looking to leapfrog the technology curve and install world-class treatment to improve its environmental footprint and global attractiveness. We have the opportunity to meet increased government effluent requirements and strengthen the country's manufacturing sustainability."
"Bangladesh is merely the next step in our continued geographic expansion.", says Mohamed Ahmed Salah, Regional Sales Manager of the Middle East and Northern Africa group for Parkson."We have seen strong growth from our Middle East operations and plan to serve the Bangladesh primarily from our expanding Dubai office. The solutions in Bangladesh will likely be unique for the local requirements and our Middle East office has a demonstrated history of developing successful customized offerings for local markets."
Contact:
Parkson Corporation
PH.: 954-974-6610
FAX: 954-974-6182
E-Mail: technology@parkson.com
Internet: www.parkson.com