Panama to improve water and sanitation services in central and western provinces with an IDB loan
Panama will continue improving, rehabilitating and expanding its water and sanitation services in central and western provinces with the Water and Sanitation Multiphase Investment Program, a $54 million loan from the Inter-American Development Bank (IDB).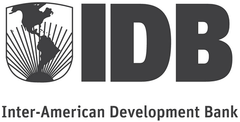 At the end of this program, the number of households with improved residential access to clean drinking water will increase to 33,000 and 2,200 households will gain networked connections to the sewerage system, giving thousands of poor Panamanians in the central and western provinces access to clean water and sanitation services.
The program will allow Panama to reduce unequal access to potable water and sanitation services within these regions, and also tackle other problems such as non-revenue water issues.
This should be achieved through the upgrading and expansion of water and sanitation infrastructure, as well as deepening the water and sanitation sector reform and the process currently underway to modernize Panama's public utility company, the National Institute of Aqueducts and Sewerage (IDAAN in Spanish).
The program will help Panama reinforce its institutional strengthening for adequate water resources management and conservation, contributing to the regional objective of promoting infrastructure for competitiveness and social development.
The IDB loan is set for a 25-year amortization period, with a 5.5 year grace period and a LIBOR-based interest rate. Local counterpart funds total $15.4 million.
Contact
Inter-American Development Bank
Gustavo Martinez
1300 New York Avenue, NW
20577 Washington, DC
United States
E-Mail:
gustavom@iadb.org
Internet:
To website