NWC received the Middle East the E-Government & E-Services Excellence Award 2013
NWC has been awarded the Middle East e-Gov. & e-Services Excellence for the year 2013 from the Middle East Excellence Institute on the eighteenth e-government and e-services in the Gulf Cooperation Council, which was held in the city of Dubai, United Arab Emirates in May 2013 in the presence of a large number of regional and global figures and information technology experts and different media.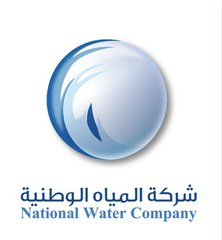 The award was received by Engineer Fahad Bin Sulaiman Al-Jareash Executive Director of Information Technology in NWC, handed by HE Dr. Ahmed Saeed Bin Hazim General Director of Dubai Courts, during the ceremony of the eighteenth e-government and e-services conference, which was held in the city of Dubai.
NWC received this award in recognition for its creative applications and technical solutions in the areas of information and communication that have managed through the provision and supply services, high-quality e-service to interact with all groups in all levels in the system, for a better e-government.
Also Middle East Excellence Awards Institute thanked NWC for its efforts to improve the quality of public information in spreading electronic service use that are presented to an audience of clients according to international standards, which enabled it to impose change work patterns, management and raising the efficiency of performance through the provision of time and effort.
Moreover, NWC confirmed that receiving the award signify what was reached by the institutional work where and which simulates the development and restructuring of the concepts and methods of electronic work within the stages of developmental undertaken by the company periodically to enhance the efficiency of the business electronic system, stressing that the award is one of the results of operations of the allocation water and environmental services carried out by the company in the cities targeted for privatization according to a clear strategy and methodology.
NWC explained that they consistently take advantage of the expertise and global experience in the areas of trading, electronic and impose more programs and solutions to modern pose a challenge to the company in its application optimize, adding that most of the work processes in the company has become a mechanism including simulates global developments in the field of Information Technology, this award also came as assessment of the station and the company reached in light of the competition with nominating major international companies.
Contact
National Water Company
P.O BOX 676
11421 Riyadh
Saudi Arabia
Phone:
+966 14409444
Fax:
+966 14409595
Internet:
To website