New Jersey American Water to Continue Planned Infrastructure Work Amidst COVID-19 Public Health Emergency
Pipeline replacements and other planned system improvements to continue as essential work to provide reliable water and wastewater services.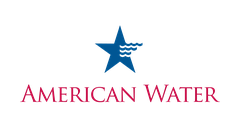 Amidst the current COVID-19 public health emergency, consistent with Governor Murphy's Executive Order, New Jersey American Water will continue planned infrastructure projects across its service areas to continue to provide reliable water and wastewater services to its customers.
As a water and wastewater service provider, New Jersey American Water provides an essential service. Water and wastewater utilities are part of the U.S. Department of Homeland Security's "critical infrastructure sectors," as safe drinking water is critical to protecting public health, and properly treated wastewater is vital for preventing disease and protecting the environment.
"The safe, clean, reliable provision of water and wastewater service is essential, especially now as we are dealing with a public health emergency. That is why it is imperative that we continue to repair and renew aging pipes in the ground, and upgrade pumps, valves, plants and other critical infrastructure to keep our systems operating efficiently," says Cheryl Norton, President of New Jersey American Water and Chief Environmental Officer of American Water. "We thank Governor Murphy and the Board of Public Utilities for recognizing the critical service water and wastewater utilities provide by including utility work as essential in the orders they are issuing to help protect the public during this unprecedented time."
"Our operational employees are essential and need to report to work to ensure we deliver our critical services," said Norton. "We recognize this is a time of uncertainty and challenge, and we thank our dedicated, hard-working teams for rising to this challenge. Their safety and that of our customers and communities is the top priority as we manage through this event and uncertain times."
Learn more about New Jersey American Water's multimillion dollar program to accelerate the renewal of water infrastructure that is reaching the end of its useful life in more than 100 communities across the state and to use the infrastructure upgrade map located under Water Quality, System Updates if you are living in the area.
About New Jersey American Water
New Jersey American Water, a subsidiary of American Water, is the largest investor-owned water utility in the state, providing high-quality and reliable water and/or wastewater services to approximately 2.8 million people.
About American Water
With a history dating back to 1886, American Water is the largest and most geographically diverse U.S. publicly traded water and wastewater utility company. The company employs more than 6,800 dedicated professionals who provide regulated and market-based drinking water, wastewater and other related services to 15 million people in 46 states. American Water provides safe, clean, affordable and reliable water services to our customers to make sure we keep their lives flowing. For more information, visit American Water.
Contact
New Jersey American Water
Denise Venuti Free
Director of Communications and External Affairs
1 Water Street
NJ 08102 Camden
United States
Phone:
+1 856 955 4874
E-Mail:
Denise.Free@amwater.com
Internet:
To website