New Jersey American Water President Cheryl Norton Appointed to Two Statewide COVID-19 Advisory Councils
New Jersey American Water President Cheryl Norton has been appointed to serve on the New Jersey Restart & Recovery Advisory Council, convened by Governor Phil Murphy and the Economic Advisory Council created by Assembly Speaker Craig Coughlin.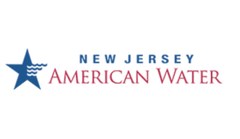 Created by Governor Murphy as part of a comprehensive public health and economic response to COVID-19, the New Jersey Restart & Recovery Advisory Council will bring together leaders from various industry, community, and anchor groups and institutions across the state in order to advise state leadership on economic matters impacted by the pandemic.
Norton was appointed to serve on the Transportation & Infrastructure committee.
This Advisory Council will complement the work of the Governor's Restart and Recovery Commission, a commission charged with advising the administration on the timing and preparation for New Jersey's recovery from the COVID-19 shutdown.
The new Economic Advisory Council created by Speaker Coughlin will advise the Speaker and other members of Assembly Leadership on efforts to ensure New Jersey can responsibly recover from the devastating impacts of COVID-19 when the pandemic subsides. The private sector panel consists of experts in the fields of government, health care, education, higher education, business, commerce, tourism, social services and more.
"I am honored to be included in these important advisory councils to help shape the safe and successful return of New Jersey's businesses and industries," said Norton. "Balancing the need for safety with the work needed to sustain the state's economy is critical as we look to build a stronger, more resilient New Jersey."
Both advisory councils began meetings this week and will continue to convene as long as necessary to help guide the state's recovery.
About New Jersey American Water
New Jersey American Water, a subsidiary of American Water, is the largest investor-owned water utility in the state, providing high-quality and reliable water and/or wastewater services to approximately 2.8 million people.
About American Water
With a history dating back to 1886, American Water is the largest and most geographically diverse U.S. publicly traded water and wastewater utility company. The company employs more than 6,800 dedicated professionals who provide regulated and market-based drinking water, wastewater and other related services to 15 million people in 46 states. American Water provides safe, clean, affordable and reliable water services to our customers to make sure we keep their lives flowing. For more information, visit
amwater.com
.
Contact
New Jersey American Water
Denise Venuti Free
Director of Communications and External Affairs
1 Water Street
NJ 08102 Camden
United States
Phone:
+1 856 955 4874
E-Mail:
Denise.Free@amwater.com
Internet:
To website