New Head of Research & Development at MCBauchemie
Dr. Carsten Zilg (46) has been appointed Head of Research & Development at MC-Bauchemie with effect from 1 April 2016. In this function he bears responsibility for the entire product portfolio of the MC group of companies.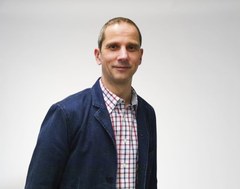 Following completion of a degree in chemistry and his doctorate, Dr. Carsten Zilg began his professional career in the year 2000 as Head of the R&D group at Gurit-Essex AG (Freienbach, Switzerland; from March 2001: Dow Automotive AG), moving on from there to the position of Head of R&D Europe. In 2004 he took up a post as Head of R&D at the Stuttgart site of a renowned international construction chemicals manufacturer.
One year later he assumed technical responsibility at the same company's headquarters for the business units Floor, Façade and Concrete Protective Coatings, Liquid Films and Structural Adhesives for the Building Sector. In 2012 he also took over responsibility for Sports Flooring and Corrosion Protection Coatings, and as Corporate Technology Head for Coating Systems he led a team of 100 employees.
Contact
MC-Bauchemie Müller GmbH & Co. KG
Saki M. Moysidis
Am Kruppwald 1-8
46238 Bottrop
Germany
Phone:
+49 (0) 2041 101-6401
Fax:
+49 (0) 2041 101-688
E-Mail:
saki.moysidis@mc-bauchemie.de
Internet:
To website