New Documentary Raises Global Water Crisis Awareness As 844 Million People Still Lack Access to Clean Drinking Water
P&G and National Geographic Documentary Shows How Lives Transformed with Clean Water - Most Americans underestimate impact of global water crisis new research shows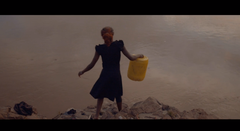 Procter & Gamble's (P&G) non-profit Children's Safe Drinking Water (CSDW) Program and National Geographic are raising awareness about the global water crisis with the release of a new documentary and national survey in conjunction with World Water Day.
The documentary, titled "The Power of Clean Water," follows the lives of three women and their families, providing a first-hand perspective on the daily challenges of accessing clean drinking water. As the film progresses, viewers witness how P&G's Purifier of Water packets, distributed by partners ChildFund in Indonesia, CARE International in Kenya and World Vision in Mexico, have helped transform these communities.
Global awareness of the water crisis is growing, but in the U.S., many are still unaware of how many people struggle with the daily reality of not having access to clean water, something P&G sought to explore by commissioning a new survey to be released along with the documentary.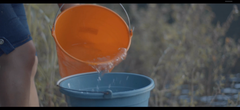 Survey findings show that most consumers are concerned about the safety of their drinking water, but do not know that approximately 1 in 10 people around the world lack access to clean drinking water. In addition, one-in-four underestimate the number of people who die each year because of waterborne illnesses.
Survey findings further highlighted that Americans are largely unaware of the progress that has been made to date to address the global water crisis. Nearly 70 percent of respondents believe that the crisis has stayed the same or gotten worse, with almost one in four saying that the problem has become much worse. In reality, the global effort to solve the crisis is working. 2.6 billion people have gained access to clean water in the last 25 years but there are still 844 million people yet to reach.
P&G's Chief Brand Officer, Marc Pritchard, shared the survey findings today in advance of the first screening of "The Power of Clean Water" on March 21. "In some parts of the world, we take for granted the availability of clean water. People in countries like Mexico, Indonesia and Kenya struggle with finding clean water to drink. And without clean drinking water, it's much harder to keep their children healthy, have them get an education and provide a better life for their families," Pritchard said. "Our goal, in partnering with National Geographic, is to share these stories about the power of clean water and to inspire others to make a difference and become a part of the solution."
"At National Geographic, we believe that great storytelling can spark curiosity, help solve big problems, and push the boundaries of what we already know," said Jill Cress, chief marketing officer of National Geographic Partners. "This documentary reflects the very real and powerful stories of people whose lives have been impacted by programs that provide access to clean drinking water, and we are proud to join P&G to continue to drive awareness around this pressing issue and reach others in need."
The P&G CSDW Program, which started in 2004, works with more than 150 partners and organizations to provide water purification technology to communities that lack clean drinking water. To date, the CSDW Program has delivered more than 13 billion liters of clean water to people who need it most. To learn more about the P&G CSDW Program, visit
www.csdw.org
.
To view all the video highlights of the documentary, visit this playlist. Here you can view the infographics with the survey data.
The survey referenced in this press release was conducted online by Research & Data Insights (RDI) with 1,000 U.S. consumers over the age of 18 from February 1 – 3, 2018.
About Procter & Gamble
P&G serves consumers around the world with one of the strongest portfolios of trusted, quality, leadership brands, including Always®, Ambi Pur®, Ariel®, Bounty®, Charmin®, Crest®, Dawn®, Downy®, Fairy®, Febreze®, Gain®, Gillette®, Head & Shoulders®, Lenor®, Olay®, Oral-B®, Pampers®, Pantene®, SK-II®, Tide®, Vicks®, and Whisper®. The P&G community includes operations in approximately 70 countries worldwide.
About National Geographic Partners
National Geographic Partners LLC (NGP), a joint venture between National Geographic and 21st Century Fox, is committed to bringing the world premium science, adventure and exploration content across an unrivaled portfolio of media assets. NGP combines the global National Geographic television channels (National Geographic Channel, Nat Geo WILD, Nat Geo MUNDO, Nat Geo PEOPLE) with National Geographic's media and consumer-oriented assets.
Furthering knowledge and understanding of our world has been the core purpose of National Geographic for 130 years, and now we are committed to going deeper, pushing boundaries, going further for our consumers … and reaching millions of people around the world in 172 countries and 43 languages every month as we do it. NGP returns 27 percent of our proceeds to the nonprofit National Geographic Society to fund work in the areas of science, exploration, conservation and education. For more information visit natgeotv.com or nationalgeographic.com.
Contact
The Procter & Gamble Company
Julie deSylva
Senior Communications Manager
1 P&G Plaza
OH 45202 Cincinnati
United States
Phone:
+1 513-780-0006
E-Mail:
desylva.j@pg.com
Internet:
To website