NASTT to Hold Pipe Bursting Good Practices Course
The North American Society for Trenchless Technology (NASTT) will hold a special one-day Pipe Bursting Good Practices Course in conjunction with the Rehab Road Shows and co-sponsored by the Midwest Society for Trenchless Technology, Monday, August 14th, from 8:30 a.m. to 4:30 p.m. at the Adams Mark Hotel in Indianapolis.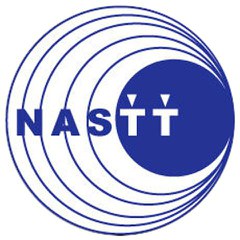 The course is geared to provide an in-depth overview of pipe bursting and covers four topic areas: (1) the types, methods and application of pipe bursting; (2) planning and preliminary design of a pipe bursting job; (3) design and construction considerations; and (4) trouble shooting and problem solving.
NASTT training courses are consensus-based and thoroughly peer- reviewed by industry and subject matter experts.
The target audience includes municipal engineers, utility personnel, designers, managers and contractors involved with construction, rehabilitating and managing underground utilities.
NASTT instructors are recognized leaders in their respective fields. Course instructors are Dr. Alan Atalah, P.E., Professor with the College of Technology based at Bowling Green State University and Mark Wallbom, Senior Vice President of Miller Pipeline Corporation.
The complimentary copy of the Pipe Bursting Good Practices Manual for the attendees of the course


The Good Practices Manual was developed as a supplement to the Pipe Bursting Training Course developed by NASTT.
Attendees receive their own complimentary copy when attending the Pipe Bursting Training Course, August 14th in Indianapolis.
For more information or to register for the course, please contact Stephanie Manning, Phone: 330-467-7588 or e-mail:
smanning@benjaminmedia.com
.
North American Society for Trenchless Technology
Angela Ghosh
Assistant Executive Director