NASTT is now accepting abstracts for the 2008 No-Dig Conference in Dallas
Deadline for Submissions: June 15, 2007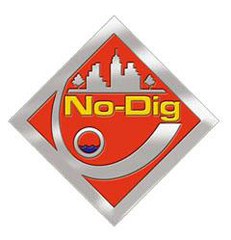 NASTT is now accepting abstracts for the technical paper program presented at the 2008 No-Dig Conference & Exhibition, April 27-May 2 in Dallas, Texas. Abstracts from the following subject areas are of interest to the No-Dig Program Committee:
Trenchless Research, Case Studies & Engineering Practice
New Construction & Rehabilitation
Condition Assessment
Asset Management
Gas/Electrical/Telecommunications
Project Delivery Methods
Technology Assessment
Current Trenchless Research
Contracts and Specifications
Computer Applications
Construction Project Management
Risk Assessment and Management
New Materials of Construction
Education & Training
University and Industry Initiatives
Trenchless Education
Special Topics
Infrastructure Security
Sustainable Construction Practices
Quality Control and Assurance
Lean Construction Processes
Legal Issues
Municipal Issues
Selection Criteria for Contractors
Development of Submittal Requirements
Measuring Quality
Project Budgeting and Prioritization
Submit your abstract with our easy
online form
. Sorry we are not accepting abstracts via e-mail, regular mail or by fax. All abstracts must be submitted through the No-Dig web site. Deadline: June 15, 2007. Questions? Please contact Kaleel Rahaim, 2008 No-Dig Program Chairman, e-mail:
krahaim@interplastic.com
, phone: 281-687-8617.
The annual No-Dig Conference and Exhibition is NASTT's education flagship event, offering an impressive collection of quality technical papers, an exhibition hall with more than 100 trenchless companies displaying their products and services, a series of specialized training courses, and many entertaining networking events and special awards.
Further information:
North American Society for Trenchless Technology
Angela Ghosh (Assistant Executive Director)
Email: aghosh@nastt.org
Website: www.nastt.org