Monster 80 Metre Fatberg Found in Liverpool Sewer
A 90-tonne bung of congealed fat is set to be hacked out of a Liverpool sewer by hand. The 80 metre-long blockage of congealed fats, oils and other nasties under Birchall Street wouldn't budge with traditional high powered water jets.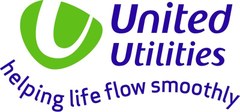 So a team of hardy United Utilities sewer engineers are taking on the stomach-churning job the old fashioned way – using picks and shovels. It's expected to take up to eight weeks of painstaking chipping before the rock hard fat is fully removed.
Sam Fox from United Utilities said "We tried to clear the fatberg by jetting it with high pressure water, but this has not worked. We are now having to turn to pickaxes and shovels as we dig down onto the sewer so we can manually dig out the blockage." Once the chunks of fatberg have been removed they will be sent away for recycling into biofuel.
Fat in sewage has been a gradually increasing problem as diet and lifestyles have evolved. Over the past three to four decades, the increase in fat, oil and grease in sewage initially caused "fat balls" in sewage and as these grew larger in size, they have been recently described as fatbergs.
The problem of fatbergs was simply not anticipated when James Newlands became Liverpool and Britain's first Borough Engineer and developed the world's earliest sewerage system in Liverpool. This is because the diet of the citizens of 19th century Liverpool was significantly different to what we consume today. As fatty and fast food consumption has increased, so has the fat in the drains beneath our feet.
"The total cost of removing this fatberg will be in excess of £100k and each year we tackle around 28,000 blockages in the sewers which serve the North West, costing around £10 million. There are lots of simple ways to safely dispose of leftover fat or grease, like letting it cool in a container and making sure you only put the "three Ps" down your toilet - pee, poo and paper" added Sam.
The UK water industry currently spends up to £100 million a year clearing blockages caused by inappropriate items being put down the drains, with customers footing the bill through their sewerage charges.
Contact
United Utilities Group PLC
Haweswater House, Lingley Mere Business Park, Lingley Green Avenue, Great Sankey
WA5 3LP Warrington
United Kingdom
Phone:
+44 1925 23 7000
Fax:
+44 345 070 2058
Internet:
To website