Missouri American Water Improves Its Emergency Testing Protocol with Installation of Sampling Stations
Missouri American Water is improving its ability to collect water samples for testing in St. Louis and St. Charles Counties. The company has recently installed 19 water quality sampling stations in the two counties.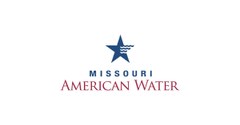 The sampling stations, which look like small green booths, allow Missouri American Water to collect water samples from various points in its distribution system without the need to enter a premise or interact with the public.
"These sampling stations are particularly important for Missouri American Water during the ongoing health emergency because they allow us to collect water samples quickly and safely while many buildings are closed and customers continue to shelter in place," said Debbie Dewey, President of Missouri American Water.
"We are committed to providing our customers with safe, clean, and reliable drinking water, and these new sampling stations allow us to complete essential testing more efficiently and safely."
The company plans to install nearly 50 of these devices across the state in its various service territories.
The lockable devices are located in areas where they could be constructed with minimal disruption to customers, businesses or nearby pavement and landscaping, with an emphasis on placing them near hydrants to allow for system flushes when necessary. Consideration was also given to site access, including available parking, minimal traffic and adequate lighting.
"We test the water throughout our treatment process, and these sampling stations will allow us to perform testing without the need to enter customers' homes or trouble them to take samples," said Tim Ganz, Director of Water Quality and Environmental Compliance for Missouri American Water.
Missouri American Water recently released its 2019 water quality reports online, as well as printed copies that can be mailed to customers upon request.
As a result of its work in water treatment, Missouri American Water surface treatment plants are members of the Partnership for Safe Water.
The Partnership is a national voluntary initiative developed by the EPA and other water organizations to recognize water suppliers that consistently achieve water treatment standards that surpass EPA requirements. Fewer than one percent of water utilities in the U.S. have achieved this recognition. All six of the company's surface treatment plants – including all four in St. Louis County, a fifth in Joplin, and a sixth in Jefferson City – have received 15-year Director's Awards from the Partnership.
Missouri American Water
Missouri American Water, a subsidiary of American Water, is the largest investor-owned water utility in the state, providing high-quality and reliable water and/or wastewater services to approximately 1.5 million people. With a history dating back to 1886, American Water is the largest and most geographically diverse U.S. publicly traded water and wastewater utility company. For more information, visit
amwater.com
Contact
Missouri American Water
Brian Russell
Communications Manager
727 Craig Road
MO 63141 St. Louis
United States
Phone:
+1 314 996 2239
E-Mail:
Brian.Russell@amwater.com
Internet:
To website