Minister says Brexit opens up global opportunities
Environment Minister Theresa Coffey has told British Water members that departure from the EU gives UK companies "new opportunities beyond Europe."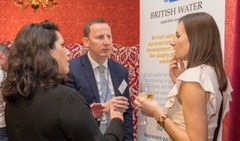 Addressing members of the trade association gathered at the House of Lords by video she said Brexit presented "the opportunity to tap into this global market and build on the UK water industry's expertise and innovation."
Minister Coffey also emphasised the important role supply chain companies will play in delivering Defra's 25-year environment plan and praised the industry's "positive response" to Ofwat's challenge to reduce leakage of treated water by at least 15% by 2025. She also welcomed support of the Refill scheme to create a network of places people can fill up water bottles to reduce waste from single-use plastics.
"We all want a water industry that is resilient, efficient and innovative – that provides customers with water when the need it and not when they don't. Exceptional modelling capabilities, innovative leak detection and pipe design and environmental assessment all contribute to a more resilient water supply network," she said.
British Water's annual Winter Reception took place on 7 February. Welcoming guests to the busy event, host for the evening, the Earl of Selbourne took the opportunity to reflect on the failure of the both Houses to look after the infrastructure of their own buildings, calling it "a total disgrace".
He praised the "astonishing work" of the service teams that keep Parliament going and asked the 235 British Water members present to remind the Government to reflect on the importance of maintaining essential utilities. Members of both Houses are expected to move out while a long overdue £3.5bn refurbishment takes place from 2025.
British Water chairman Chris Loughlin praised the British Water team for attracting what is "close to if not a record number" of members. Some 30 organisations have joined the association since April 2017, including a number of water companies.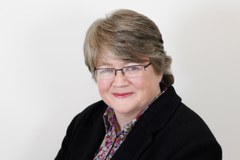 He also encouraged members to register quickly for the popular British Water annual lunch, which takes place on 13 June at Stamford Bridge, home of Chelsea Football Club. The association's annual general meeting will also take place on the day.
The British Water Winter Reception 2018 was sponsored by Stantec, Black & Veatch, Jacobs, J Murphy & Sons, Royal HaskoningDHV, Cranfield University, Advance TRS, Atkins, Balmoral Tanks, C2V+, Trant Engineering, VolkerStevin and Veolia.
Here is a video of the Minister's entire speech.