Mid-Atlantic chapter to host Cured-In-Place-Pipe (CIPP) Good Practices Guidelines Training Course
The Mid-Atlantic Society for Trenchless Technology offers a one-day Cured-in-Place-Pipe (CIPP) Good Practices Course, Thursday, Oct. 5, 8:30 am to 4:30 pm following the Rehab Road Show at the Radisson Hotel in Valley Forge, Pa. Course instructors are Chris Macey with UMA Engineering, Ltd. and Kaleel Rahaim with Interplastic Corporation.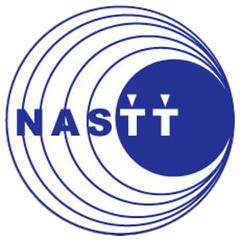 The CIPP course is geared to provide an in-depth overview of wastewater mainline and lateral pipe rehabilitation using CIPP from planning and design to job completion. The target audience is contractors, public works, consulting engineers, inspectors and industry practitioners.
CIPP course topics covered: CIPP rehabilitation description, history and methods; design and construction; testing that includes test procedures and definitions, standards; benchmark and construction QA/QC testing; liner design for non- pressure (gravity) applications; determination of circular and non-circular liner thickness using ASTM F- 1216 and other design methodologies; CIPP construction and installation considerations; and CIPP contract specifications, tendering process and construction QA/QC.
NASTT members save $150 on their registration fee, which includes: attendance to the seminar, classroom materials, continental breakfast, lunch and afternoon break and Continuing Education Units (CEUs) issued by a participating university. The non-member rate includes a one-year membership to NASTT (a $200 value).
For more information or to register for this course contact:
Stephanie Manning with Benjamin Media, Inc.
Phone: 330-467-7588
E-mail:
smanning@benjaminmedia.com
Visit the Rehab Road Show website at
www.rehabroadshow.com
.