Media Sponsors of PPXIX Announced
Organizers of Plastic Pipes XIX announce that INFORMED INFRASTRUCTURE is a Media Sponsor of the forthcoming conference and exhibition that will take place in Las Vegas, Nevada USA, at the Red Rock Resort on September 24 – 26, 2018.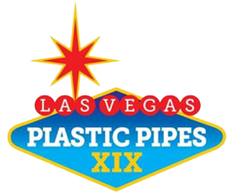 The Media Sponsor is a new exclusive category of sponsorship created by the Plastic Pipes Conference Association Board of Directors (PPCA BOD). Chair of the PPXIX Organizing Committee, Sarah Patterson, Technical Director of the Plastics Pipe Institute (PPI), comments:
"The confirmation of INFORMED INFRASTRUCTURE as sponsor fits perfectly with our principal aim to promote all plastics used in pipe systems worldwide. Their attendance compliments the companies registered for PPXIX."
"INFORMED INFRASTRUCTURE is a widely read journal and web news portal that serves as the civil and structural engineer's source for projects, products and technology." Patterson notes. "They communicate information for improving the design and delivery of water systems, energy, transportation, structures and aligned infrastructure."
While attending the conference, INFORMED INFRASTRUCTURE plans to visit the exhibition, listen to the technical sessions and speak to the attending company representatives at PPXIX.
Founded in 2014, INFORMED INFRASTRUCTURE is published by V1 Media, based in West Allis, Wisconsin, USA. The publication and news source are accessible through: http://www.informedinfrastructure.com
The Plastic Pipe Conference is the largest of its kind and held every two years on an alternating basis in Europe and North America.
"Media coverage of our event is mounting, particularly with the technical and commercial news sources that interface directly with the users and specifiers of plastic pipe technology." reports Patterson. Patterson exemplifies this coverage by citing INFORMED INFRASTRUCTURE, PLASTICS TODAY, CIVIL + STRUCTURAL ENGINEER, PLASTICS NEWS, STORM WATER SOLUTIONS, MECHANICAL BUSINESS CANADA, WATER & WASTES DIGEST, KWD GLOBALPIPE and UNDERGROUND CONSTRUCTION.
The preliminary conference program and abstract book as well as the registered company list, online registration link, exhibition and list of registered companies are posted on: www.ppxix.com. Sponsors for PLASTIC PIPE XIX in Las Vegas, USA are as follows:
Main Corporate sponsors: Baerlocher and Rollepaal
Gold level sponsors: McELROY, LyondellBasell, The Dow Chemical Company, S&B Technical Products Hultec USA and MOL
Silver level sponsors: TRI Environmental, Rifeng Enterprise Group, SICA and Trelleborg
Media Sponsor: INFORMED INFRASTRUCTURE
Gala Dinner sponsor: The European Plastic Pipe and Fittings Association (TEPPFA)
Welcome Reception sponsor: KraussMaffei Berstorff
IPAD corners sponsors: PVC4Pipes Association and PE100+Association
Lunch sponsors: Uponor, PSILab and RTP Company
Coffee Break sponsors: battenfeld-cincinnati, Hamilton Kent, Milacron and NSF International
Contact
Plastic Pipes Conference Association (PPCA)
Hungary
Phone:
+36 30 951 4480
E-Mail:
eva@evacon.hu
Internet:
To website