McLaughlin Adds Application Engineer, Neville Missen
McLaughlin Group, Inc. continues to grow its expertise in the underground construction industry with the addition of Neville Missen, an industry veteran who has played in integral role in developing microtunneling equipment and steerable rock systems. Missen brings over 25 years experience to the position.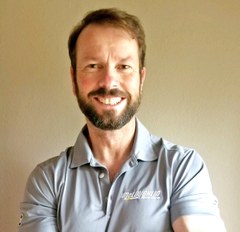 In his new role as applications engineer for McLaughlin auger boring equipment, On Target steering systems and steerable rock systems, Missen will work with contractors, dealers and the McLaughlin team to develop innovative equipment solutions that will continue to advance the industry.
Missen, a native of Australia, has owned and operated Boretec Microtunneling Pty, Ltd, managed Bullseye Microtunneling, and served as an equipment sales representative for Vermeer Australia.
"Neville has been a trusted partner of ours for many years," explained Dave Gasmovic, business development manager at McLaughlin.
"We worked with him when he was a contractor and he always provided helpful information for developing new products. From the work Neville has done testing machinery to the role he's served in designing new equipment, he has helped fuel the growth of auger boring and microtunneling. We are excited to have him working for McLaughlin."
About McLaughlin
McLaughlin Group, Inc., a Vermeer Company, has been actively involved in the drilling tool industry for more than 95 years. McLaughlin has a reputation for designing and building dependable trenchless construction equipment. McLaughlin takes pride in providing solutions for OEMs and the underground industry.