MCC Approves $354.8 Million Compact for Zambia
The U.S. Government's Millennium Challenge Corporation (MCC) Board of Directors, chaired by Secretary of State Hillary Rodham Clinton, held its quarterly meeting in March 2012. During the meeting, the Board approved a $354.8 million compact with Zambia. The compact, which addresses one of Zambia's most binding constraints to economic growth, invests in the water sector in the rapidly urbanizing capital city of Lusaka.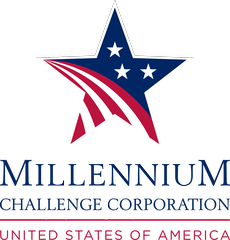 The compact is designed to increase Lusaka's overall water supply; extend and improve select water supply, sanitation and drainage networks; decrease flooding; and provide city residents greater access to water and better water supply, sanitation and drainage services. The compact also provides technical assistance to ensure women and vulnerable populations benefit from project investments.
In announcing the Board's decision, MCC Chief Executive Officer Daniel W. Yohannes said, "We congratulate the Zambian people and the Government of Zambia. MCC investments are expected to have a meaningful impact on the lives of more than 1 million Lusaka residents by improving their health and economic productivity and helping the country reduce poverty on a sustainable basis by enhancing water security."
"For more than two years," explained Mark Storella, U.S. Ambassador to Zambia, "the Millennium Challenge Corporation has worked with the Zambian government, specifically the Ministry of Finance and National Planning, to help Zambia meet stringent MCC compact eligibility requirements. Together, we have engaged with multiple stakeholders in intensive negotiation, consultations and project development to achieve MCC's five-year, $355 million compact agreement with Zambia."
The compact builds on more than 15 years of water sector reform led by the Government of Zambia. In addition to infrastructure investments in water supply, sanitation and drainage, the MCC investment will support the government's reform efforts through institutional strengthening to improve the health and economic productivity of more than 1.2 million Lusaka residents and help the country reduce poverty on a sustainable basis.
Contact
Millennium Challenge Corporation
875 Fifteenth Street NW
20005 Washington, DC
United States
Phone:
+1 202-521-3850
E-Mail:
info@mcc.gov
Internet:
To website