Massive waste water tunnel for Glasgow
Scottish Water is to build a 3.1 mile-long waste water tunnel in the south of Glasgow as part of the biggest upgrade of the city's waste water network in more than a century.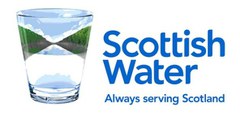 The publicly-owned utility has confirmed, after detailed investigations, that it is to construct a sewer tunnel running between Queen's Park and Craigton industrial estate via Pollok and Bellahouston parks.

The £100m tunnel, which will be the biggest storm water storage tunnel in Scotland, will resolve water quality and reduce flooding issues at key locations in the area served by the Shieldhall Waste Water Treatment Works (WWTW).

It will be a major part of Scottish Water's £250m, five-year programme of work announced in February to upgrade the waste water network in the Glasgow area.

The biggest investment in the network since Victorian times, the upgrade will improve river water quality and the natural environment of the River Clyde and its tributaries, enable the Greater Glasgow area to grow and develop, alleviate sewer flooding and deal with the effects of increased rainfall and climate change.

The tunnel will be 4.65m in diameter, big enough to fit a double-decker bus inside and more than five times as long as the Clyde Tunnel. Work is expected to start in mid-2014 and take three and a half years to complete, including preparatory work, mine working consolidation and utility diversion work..

Mr Geoff Aitkenhead, Scottish Water's Asset Management Director, said: "Following the launch in February of our five-year programme of investment to transform the Greater Glasgow area's waste water infrastructure, we are delighted to be able to confirm this key part of the programme.

"The Shieldhall tunnel will resolve large-scale water quality problems in the River Clyde and its tributaries, provide aesthetic screening to overflows into watercourses such as tributaries of the Clyde and White Cart Water and reduce the risk of flooding in Aikenhead Road and Curtis Avenue in Mount Florida and Robslee Drive, Robslee Road, Robslee Crescent and Orchard Park Avenue in Giffnock.

"The tunnel will increase capacity and alleviate pressure on the existing network by providing additional storm water storage."

Welcoming Scottish Water's announcement, Deputy First Minister Nicola Sturgeon, Cabinet Secretary for Infrastructure, Investment and Cities, said: "The improvement of Glasgow's sewerage network is essential to its future economic growth, a cleaner environment and to resolve long-standing flooding issues.  

"In February 2013, we announced a £250m package of investment that will transform an ageing network into a modern and sustainable drainage network fit for the needs of 21st century Glasgow. The Shieldhall tunnel is an essential part of this project.

"Investment such as this ensures that Scottish Water can continue to deliver excellent services to the people of Scotland. Scottish Water is providing one of the best value-for-money water and sewerage packages in the UK, to the continuing benefit of households and businesses throughout Scotland."

The new waste water tunnel will transfer combined sewer flows (surface water such as rainfall and waste water from properties) and provide storm storage (of heavy rainfall).

It will be constructed using a specially designed tunnel boring machine, which will follow a route from the Queen's Park area towards Pollok Park.

The tunnel will head northwards under Pollok Park and beneath the M77 and then beneath Bellahouston Park, terminating at Craigton industrial estate where it will join the existing network and where waste water will flow onwards to Shieldhall WWTW.

Scottish Water's investment in the tunnel, and the overall environmental improvement scheme, follows years of collaboration and studies by the Metropolitan Glasgow Strategic Drainage Partnership (MGSDP), which includes Scottish Water, the Scottish Environment Protection Agency (SEPA) and local authorities such as Glasgow City Council.

The tunnel route was carefully selected to minimise disruption across the city.

Most of our work will be under ground and the vast majority of people will be unaffected by it. However, an extensive community engagement plan is under way in communities which will be affected during construction. Everything possible will be done to minimise any inconvenience in these areas.
Contact
Scottish Water Ltd.
PO Box 8855
EH10 6YQ Edinburgh
United Kingdom
Phone:
+44 845 601 8855
Internet:
To website