Mapping the Underworld (MTU)
Many of the UK's existing buried assets were laid in Victorian times when the need to record accurate details of location and depth was not a priority. Even if such records were made, the reference points for measurements will probably have been lost - kerb lines have probably moved and buildings might well have been knocked down and replaced. Since then, many more pipes and cables have been laid and now records occur in many different formats including paper, microfiche, and digital, but very few of these are compatible as there has never been a single common standard for this data.
In the UK alone it is estimated that there are 1.5 million holes dug each year on highways and footpaths by utility companies so that they can install new services and maintain existing ones. Current figures suggest that the utility industry's annual direct construction costs associated with street works is currently £1.5 billion, with third party damage costs at around £150 million, while the social costs such as delays to road users, environmental damage, disruption of businesses and air pollution may be as high as £5.5 billion a year. 
It was against this backdrop that MTU was formed as a multi-disciplinary research project, with the intention of creating location devices, and methodologies for their use, that provide 100% detection of buried utilities within the common depths of interest for stakeholders. In order to achieve its goals, MTU combines different disciplines across 7 universities and is funded by the Engineering and Physical Sciences Research Council and UK Water Industry Research.
MTU's Project Leader, Professor Chris Rogers (from the University of Birmingham Department of Civil Engineering in the UK) says,
'Utility companies are driven by customer demand for the essential services of water, sewerage, gas,  electricity and telecommunications, and there is now increasing pressure on them to provide cable TV, internet and broadband access.  We hope that by providing these companies with the means to create a comprehensive map before they dig, that they will be able to carry out their work more efficiently and safely.  Parallel research at other universities is seeking to find a common platform for data sharing so that utility companies can cooperate with each other effectively when planning street works so as to cause less disruption to the public.'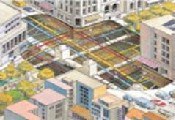 As well as working on the design of improved utility location equipment and mapping techniques, MTU actively seeks the involvement of stakeholders in its work. It does this in two ways, through holding a total of five workshops and through use of an online questionnaire (which, together with preliminary results, can be found at
http://www.mappingtheunderworld.ac.uk/questionnaire.html
). Two of the workshops have already been held (one on sensors and another on mapping technologies) and were well represented by industry stakeholders, who provided a wealth of experience and knowledge, allowing the MTU project to tailor its research work to their needs.
Three more workshops are planned (knowledge integration, condition assessment and novel technologies for future utility provision) and details of these can be found on the MTU website at
http://www.mappingtheunderworld.ac.uk
. Anyone wishing to take part in a workshop, or find out more about the project, should contact Dr Nicole Metje (
n.metje@bham.ac.uk
).
Contact
Dr.-Ing. Nicole Metje
B15 2TT Birmingham (United Kingdom)
Phone:
+44 (0)121 41 44182
E-Mail:
n.metje@bham.ac.uk
Internet:
To website