Major Utility Project for Drake & Scull Water and Power in Abu Dhabi
Drake & Scull Water and Power L.L.C (DSWP), a wholly owned subsidiary of Drake & Scull International (DSI) PJSC, a regional market leader in integrated design, engineering and construction disciplines of Civil Contracting Mechanical, Electrical and Plumbing ("MEP"), and Water and Power, secured a AED 470 million Subcontract for the Design Review, Procurement & Construction of MEP & Instrumentation works for the Strategic Tunnel Enhancement Programme (STEP) Pumping Station in Abu Dhabi.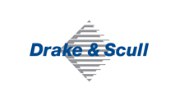 Developed by Abu Dhabi Sewerage Services Company (ADSSC), STEP will be one of the longest gravity-driven wastewater tunnels in the world designed to reduce the pressure on the current Emirate Sewerage system and to expand its future capacity.
The Tunnel Pumping station will be located at the termination of the new deep Tunnel sewer at Al Wathba area and is part of The Strategic Tunnel Enhancement Programme (STEP). The construction of Pumping Station will be executed in Partnership with the Main Design and Build Contractor "Construtora Norberto Odebrecht" a world renowned International Brazilian conglomerate specialized in the fields of Engineering, Construction, Chemicals and Petrochemicals. DSWP will commence the execution of the MEP package immediately after the Civil Works have been completed.
Commenting on the award, ADSSC Managing Director Alan Thomson stated, "I am positive that we have found the right partner to deliver this programme and to utilize their worldwide expertise to help supplement the efforts of ADSSC to be the best-practice wastewater company in the region."
From his side, Tawfiq Abu Soud, Managing Director of DSWP reiterated, "We are delighted to have been selected to contribute to upgrading the emirate's sewerage system. Sustainability and environmentally sound engineering practices are crucial and pivotal elements to the successful completion of the project. Our expertise in environmental engineering and our partnership with Odebrecht will allow us to put in place eco-friendly engineering models and structures to protect the environment and contribute to the development of a sustainable infrastructure system in the Emirate."