Major Facelift in Mumias underway
The perennial water problems in Mumias Municipality and the adjoining rural surroundings are set to be a thing of the past as the Board embarks on a major infrastructural facelift of the water and sanitation infrastructure to overhaul the area's existing water supply system.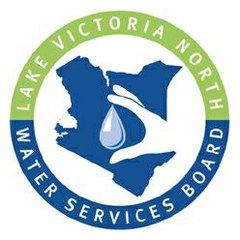 The new project targets construction and expansion of water supply and sanitation services in Mumias Municipality and surrounding peri-urban areas through development of a new gravity scheme, designed to meet future demand up to the year 2025.
The Mumias Water and Sanitation project has been funded jointly by the World Bank and Government of Kenya.
Under the new treated water gravity scheme, the distribution network will be expanded to a 13.030km and 14.750km long ferrous pipe of 600mm and 500mm in diameter respectively.
The project will also have a new reinforced concrete tank constructed at Ekero near Mumias Town with a capacity of 5,000m³ to boost water storage and supply in the center.
The new system will have a raw water intake upstream of the present one on River Lusumu some 28 kilometres from Mumias Town. The existing system with a capacity of 1,215m3 per day will also be rehabilitated and used to serve the adjoining lower rural areas by gravity.
The project which is expected to be complete by April 2013, will increase production of portable water from the current 1,618 to 15,000m³ per day against the projected demand of 14,769m³ per day. This will serve 154,235 people.
Construction works for the new supply was preceded by minor rehabilitation works on the old water treatment works and distribution network to ensure optimum operations till the new project comes on line.
Contact
Lake Victoria North Water Services Board
Kefinco Hse
Kakamega
Kenya
Phone:
+254-56-30795
Fax:
+254-56-31506
E-Mail:
info@lvnwsb.go.ke
Internet:
To website