Major Expansion Project Employs Trenchless
Trans Mountain is using trenchless crossings and horizontal directional drilling (HDD) to reduce the environmental impacts of its expansion project.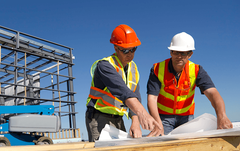 The Trans Mountain Expansion Project comprises installation of 980 km of new pipeline, travelling across a variety of terrain that requires reduced construction impacts. To focus on environmental protection, innovation and advances in pipeline construction will be used including 40 major trenchless crossings.
Many of these crossings will use HDD and range from 400 to 1,600 m in length while several others will be completed using the directional microtunnelling method – a relatively new hybrid method combing HDD and microtunnelling.
Using trenchless methods will allow Trans Mountain to safely cross underneath watercourses, railways, highways, major roads and other sensitive environmental areas.
Along with environmental protection, these construction methods will greatly mitigate impact on normal daily activities and traffic circulation patterns while eliminating ground disturbance.
Trans Mountain also plans to use trenchless methods for shorter crossings to minimise potential negative impacts on the environments traversed by the pipeline alignment.
Contact
Trans Mountain
300 5th Avenue SW, Suite 2700
AB T2P 5J2 Calgary
United States
Phone:
+ 1.866.514.6700
E-Mail:
info@transmountain.com
Internet:
To website