Long-term sewer rehabilitation contracts awarded in Victoria
Goulburn Valley Water and Barwon Water have awarded long term contracts for sewer rehabilitation.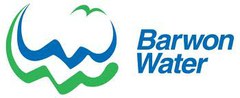 Interflow has been awarded the two three-year contracts. Goulburn Valley Water's three-year contract covers lining and ancillary services for the rehabilitation of sewers with diameters from 150-375 mm. The contract has an expected value of $A400,000 in its first year rising to $A1 million annually in subsequent years. It follows on from previous similar contracts Goulburn Valley has awarded in past years.
The Barwon Water contract is for lining of sewers with diameters from 300 mm to over 1,000 mm. While Barwon Water has previously awarded term contracts for smaller diameter sewers, this is the first contract for these larger sizes. The contract is expected to be to the value of $A2 million annually over its three year duration.