Itron Installs Millionth UK Water Communication Module with Yorkshire Water
Itron, Inc. announced that it has deployed one million water communication modules in the UK and Ireland. The one millionth module was installed for Yorkshire Water as part of a contract to deploy Automated Meter Reading (AMR) services for residential and commercial customers.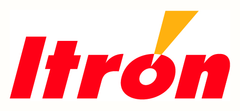 In total, Itron has deployed nearly 7 million smart water endpoints in Europe, establishing the company as a leading supplier of smart water meters and associated communication technologies, software and services. To celebrate the major milestone in the UK, Itron presented Yorkshire Water with a specially made commemorative award.
Yorkshire Water manages the collection, treatment and distribution of water in Yorkshire, supplying around 1.24 billion litres of drinking water each day. The installation of the millionth Itron communication module takes the number of customers in the Yorkshire water region with AMR services to close to 50 percent.
"We are delighted that Itron's one millionth AMR module has been installed with Yorkshire Water. Their solutions and support services have been instrumental in helping us increase our operational efficiency and customer service levels," said Tony O'Shea, metering and leakage manager, Yorkshire Water.
The Itron deployments are equipped with the newest generation EverBlu AMR module which provides a seamless pathway for utilities to migrate from remote mobile reading to fixed network reading. Itron's enhanced data around consumption, leakage and alarms help utilities remotely assess the performance of their networks and assets. Providing valuable information helps promote efficient use of water and leakage reduction alongside customer service improvements in billing and query resolution.
"With this milestone, Yorkshire Water's system represents the largest AMR deployment within the UK water and wastewater industry. Itron is immensely proud of this achievement and is pleased to be sharing it alongside Yorkshire Water," said Joop Groeneveld, sales director, Netherlands, UK and Ireland for Itron.