Itron Announces New Water Fixed Network Deployment in Australia
Itron, Inc. announced that it was chosen by the Cairns Regional Council, under the Port Douglas Demand Management Campaign, to deploy its advanced water metering solution. Itron has begun deploying its wireless fixed network system in the town of Port Douglas, in Far North Queensland. This new deployment in Australia follows last year's full-scale deployment of the same system in the city of Kalgoorlie. Over the course of the six-month project, Itron is implementing a system that will help the Cairns Regional Council track water consumption and optimize supply according to demand.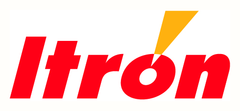 In Port Douglas, where usage rates are high because of the notable influx of tourists, water demand management has become an increasingly important priority for the Cairns Regional Council. With Itron's smart metering infrastructure solution, the utility can monitor consumption in real-time, resulting in improved water resource management.
"Ultimately, our solution is scalable and will allow the town to maintain its existing infrastructure today, while positioning it for future growth," commented Sheena Trumble, general manager, Itron Australia. "We are pleased to equip our customer with a system to help manage fluctuating water demand and implement conservation programs."
"Advanced metering technology will enable us to collect data remotely rather than sending a meter reader to collect information. It makes our job much easier," explained Bruce Gardiner, general manager, Cairns Water, Cairns Regional Council. This initial project is part of a larger water management effort, partially funded by the Australian Commonwealth Government's Water for the Future and National Water Security for Cities and Towns programs. Our vision is to better understand water usage within the area, increase the number of proactive asset management systems implemented across the region, and reduce demand on current water sources. We also believe providing better information to our customers will assist in reducing water loss and create a more sustainable water supply."