Italian contractor Impreglio awarded a new section of an hydraulic tunnel, worth approximately 200 million dollars
The new award involves construction of an additional 10 km of an hydraulic tunnel on which Impregilo is already building the first 15 km.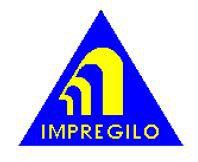 Impregilo has been awarded the contract put out for international tender by the "Abu Dhabi Sewerage Services Company" (ADSSC) for the third and final lot of the Strategic Tunnel Enhancement Programme (STEP) for the construction of a 40 kilometre hydraulic tunnel in Abu Dhabi. Using gravity, the tunnel will collect waste water and convey it to a treatment plant in Al Wathba.
Under the new contract, for a value of approximately 200 million dollars, Impregilo is to construct an additional 10 km of the hydraulic tunnel, with an excavated section of approximately seven metres. Impregilo is already building the first 15 km, after winning the previous tender in September 2009 for approximately 243 million dollars.
In addition to the tunnel, the project involves construction of four access shafts to depths of between 60 and 80 metres, as well as the links to the main tunnel. The work will be completed in just over three years. The project presents significant technical and organisational complexities. It involves simultaneous use of two earth pressure balance tunnel boring machines for pressures up to 8 bars, to bore and simultaneously line the tunnel with prefabricated concrete elements. This is the first time mechanised boring technology has been used in Abu Dhabi. Both the hydraulic tunnel and the access shafts will be lined with a special membrane to ensure the concrete structures are fully protected from the aggressive environment, for a minimum term of one hundred years.
Impregilo has been active in Abu Dhabi for many years, in infrastructure construction and, through its Fisia Italimpianti subsidiary, in environmental plant. In 2003 the Group built the grand mosque dedicated to sheikh Zayed Bin Sultan II; since 1987 it has constructed six desalination plants for an aggregate daily capacity of more than 1,500,000 cubic metres of drinking water.
Impreglio SpA
Via dei Missaglia, 97
20142 Milan
Italy
Tel: +39.02.444 22111
Fax: +39.02.444 22293
Email: impregilo@impregilo.it
Internet: http://www.impregilo.it