IRO Oldenburg
The traditional pipeline forum, the IRO for short, took place on 9–10/2/2017 at the Fachhochschule für Bauwesen (Technical College for Civil Engineering) in Oldenburg, Germany.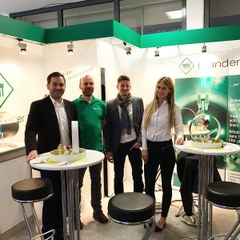 The fair with its more than 250 exhibitors presents a cross section of the entire pipeline industry each year, and obviously, the participation of Brandenburger Liner GmbH & Co. KG was a must.
The qualified sales team of Brandenburger Liner was available to the crowds of visitors at the stand, ready to answer every question regarding technology, innovation and liner production.
A popular visitor magnet at this year's Brandenburger Liner stand was the innovative cold-drink liner concept, an in-house development that was presented with a liner of size DN 700.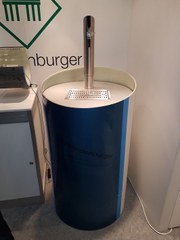 In addition to an above-average number of talks with interested persons and prospective customers, the Brandenburger Liner team also paid much attention to cultivating existing contacts. On this occasion, the current state of development of new products was explained in detail.
The sense of solidarity with partners and customers was undoubtedly a reason why the same warm and friendly atmosphere as usual prevailed at the Brandenburger Liner stand, which was well frequented until well after closing of the fair.
The Brandenburger Liner team would like to thank all visitors to the stand, and is very satisfied about the consistently positive feedback and great interest shown. They are already looking forward to another successful IRO 2018.
Contact
Brandenburger Liner GmbH & Co. KG
Taubensuhlstraße 6
76829 Landau/Pfalz
Germany
Phone:
+49 6341 / 5104 -0
Fax:
+49 6341 / 5104 -256
E-Mail:
info@brandenburger.de
Internet:
To website