International line-up for the premiere of IFAT INDIA
The premiere of IFAT INDIA is already attracting a great deal of attention from international exhibitors. India's "Leading Trade Fair for Water, Sewage, Refuse and Recycling" takes place from October 24 to 26, 2013, at the Bombay Exhibition Center (BEC) in Mumbai.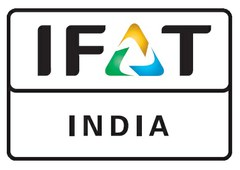 A good three months before the deadline for applications, no less than eight countries have announced they will be organizing national pavilions – those countries are: China, Finland, France, Germany, Italy, Russia, Switzerland and the US. In addition, the German Water Partnership, a partner of the trade show, will also be putting together a joint presentation space for its members.
This strong interest from exhibitors from outside India underlines the ongoing attractiveness of the environmental technology sector on the Indian subcontinent, despite the recent correction in growth.
For this premiere event, IFAT INDIA is expecting to host over 100 exhibitors and around 6,000 visitors. The show will take up a good 6,000 square meters of exhibition space. Companies wishing to sign up as exhibitors can request application documentation at www.ifat-india.com/exhibitor/book-a-stand. The final deadline for receipt of applications is July 15, 2013.