Innovative New Scheme to Help Protect Homes from Flooding
A state-of-the-art flood alleviation scheme is being built in north London to capture excess water in times of heavy rain. Thames Water is digging a 60m by 10m 'swale' which will be approximately half a metre deep and will hold the water temporally during bouts of wet weather. The water will then be drained through pipes underneath the pond-like swale when the surface water levels subside to help ease the flow into the underground network.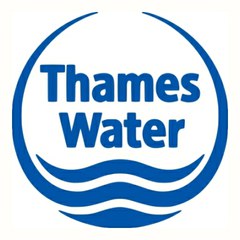 It is the first scheme of its kind to be installed by Thames Water and will offer a less disruptive solution to prevent homes from flooding. The only alternative option would be to dig up the ground and install large diameter storage pipes in the road.
Five properties have suffered flooding in the Primrose Field area of Harlow, and the swale and underground storage being built in nearby Rundells, will help prevent flooding in the future.
Lawrence Gosden, Thames Water's Capital Delivery Director, said:
"This scheme is all about giving our customers peace of mind that their homes won't flood, and we want to provide that assurance in the most convenient way to them.
"We are using a new kind of technology so we can do this work with minimal disruption although this will take three months to complete so we are asking people to bear with us while we get this essential work done."
Work started this week and will be completed by March. There are planned road closures and customers will be notified in advance of any traffic restrictions.
The upsized surface water sewer in Primrose Field will be connected to a new 450mm surface water outfall pipe. In Rundells, the swale storage system will be built along the grass verge along Commonside Road, together with underground surface water storage which is being built under car park area.