Innovation awards finalists join Aquatech China
Shortlisted companies for BlueTech China Awards announced / Technologies for industrial treatment dominate the field / Eight finalists will join Innovation Pavilion at Aquatech China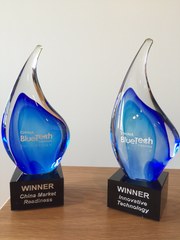 Finalists in the annual BlueTech China Awards have been announced. Companies with technologies for industrial wastewater treatment feature strongly and all will take part in the Innovation Pavilion at Aquatech China in June.
The two awards highlight technology suited to the Chinese water and wastewater industry and focus on market readiness:
The Innovative Technology Award recognises an international technology that brings a solution to the Chinese market that judges deemed 'highly innovative' in the context of China
The Market Readiness Award recognises an international technology that brings a solution to the China market that judges deemed 'urgently needed' in China and the 'most-ready' for market success
The Awards were launched last year by market intelligence specialist BlueTech Research in partnership with China strategy consultant Mandarin Environment and Aquatech China, the prestigious exhibition held in Shanghai on 7-9 June 2017.
Founder and Chief Executive of BlueTech Research, Paul O'Callaghan said: "We are delighted to build on the success of last year's China BlueTech Awards. China has urgent environmental, water scarcity and urbanisation issues to address and these awards recognise the technology that is most effective and relevant technology for the Chinese market. They also help emerging technology from China identify new markets and opportunities."
O'Callaghan said: "There is plenty of interest in the Chinese market for water and wastewater, but international businesses may not find it easy to make the necessary contacts and networks. The China BlueTech Awards help bring decision-makers and investors in China closer to technologies which could have a major impact on the challenges they face.
"Within China research and development activity is growing and we have seen a significant rise in patent applications and increased investment in research and development. We believe some of these home-grown Chinese technologies have the capacity to be successfully exported elsewhere and one of the main ambitions of this new award is to make this happen."
Important event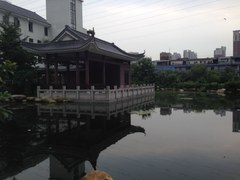 Annette Bos, Group Director Water of Aquatech Global Events said, "Aquatech China is the most important event in the Chinese water industry with all the market leaders present. Celebrating its 10
th
anniversary, the show is expected to attract over 70,000 water professionals and more than 1,900 exhibitors this year.
"It is widely recognized as the stepping stone to the Chinese water market and enjoys increased interest from water professionals from the rest of Asia. As with all our Aquatech events around the world, innovation takes centre stage and we are excited to work with BlueTech."
"We are delighted to welcome BlueTech Research along with the finalists of the China BlueTech awards. China is one of the most important international markets for water technology and the awards will provide a platform for technology and innovation from China and internationally."
Innovation Pavilion
The China BlueTech Awards finalists taking part in the Innovation Pavilion and already announced are:
BiOWiSH Technologies, Ohio, USA
A bioaugmentation technology that works faster and more efficiently than native biological organisms alone, bringing the market the next generation of biological water/wastewater treatment.
Energy Onvector, New Jersey, USA
Leveraging the robust treatment capabilities of plasma, Energy Onvector offers a non-chemical treatment technology for produced water and cooling systems.
Biocleaner, California, USA
Biological treatment utilizing imbedded microbes in a floating reactor chamber, offering a low-cost treatment solution for of lakes, ponds, lagoons and tanks.
BlueInGreen, Arkansas, USA
A gas dissolution technology offering municipal and industrial operators an innovative solution for aeration, pH adjustment, disinfection, and odor control.
Nano Gas Technologies, Illinois, USA
A separation technology offering oil operators an innovative solution for recycling water and recovering oil by injecting large amounts of dissolved gas.
Avivid Technologies Colorado, USA
An electrocoagulation (EC) technology offering Chinese industrial operators an innovative solution for tackling arsenic removal and other heavy metal contamination.
Element Six, Oxford, UK
An industrial wastewater treatment technology utilizing an Advanced Electrochemical Oxidation Cell that offers industrial wastewater operators a low-cost and effective solution for dealing with recalcitrant organic pollutants.
Market readiness
The BlueTech China Awards are open to companies specialising in municipal treatment, industrial treatment, stormwater management and biosolids. International entrants are scored on market readiness for the water and wastewater market in China, while Chinese companies are scored on readiness for entering the global market.
Entrants must be able to show at least one successful commercial pilot in the last 12 months and be ready to fulfil an order within a year. The team of judges is comprised of senior water and wastewater practitioners from leading institutions and universities.
Each entry is considered on the grounds of market readiness; assessing scalability, competitiveness, strength of management, sustainable advantage over time and other market factors.
The shortlisted companies are invited to join the BlueTech Innovation Pavilion at Aquatech China, held at the National Exhibition and Conference Centre, Shanghai. The two winners will be announced on June 7, at 15:00 hours local time at the BlueTech Innovation Pavilion in Shanghai.