Illinois American Water to Install Water Reuse and Upgrade Water Treatment at Award-Winning Water Treatment Plant
Illinois American is celebrating Earth Day by announcing an investment to enhance water service and protect local water resources in Champaign County. The work includes upgrading water treatment infrastructure and incorporating water reuse at the Mattis Avenue Water Treatment Plant. This work is not related to the coronavirus.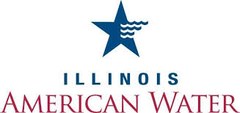 A new recycle pump station will allow for water used in the treatment process, for example to flush treatment basins, to be captured and reused. According to Brian Wiemers, Senior Manager for the Eastern Division, incorporating this technology is a part of Illinois American Water's commitment to environmental stewardship.
He said, "At Illinois American Water, every day is Earth Day. We know how precious a resource water is, specifically the Mahomet Aquifer, and it's important we do our part to protect it. Once the recycle pump station is placed into service later this year, we expect to reduce our demand on the aquifer by approximately 500,000 gallons per day – that's 182 million gallons a year."
Additional work at the water treatment plant includes replacing both the lime feed and carbon dioxide feed systems, which were originally installed several decades ago. These systems treat water hardness and control pH levels to ensure high-quality drinking water. In total, the project represents a commitment to investment over $8.5 million in the local water system.
Wiemers explained, "It's critical we continue to upgrade our water treatment facilities to ensure our customers receive the same, great tasting water they've come to expect."
He added the Mattis Avenue Water Treatment Plant won the 15-County Water Supply Operators Association regional drinking water competition in both 2019 and 2020. Water samples were judged on taste, odor and clarity. "We're proud of the product we deliver to our friends and neighbors. We love hearing from customers about how great the water tastes. There's no better compliment," said Wiemers.
Illinois American Water's investments are an example of continuous improvements being made to meet the demands of today's customers and for the future. The U.S. EPA reports that the nation's water utilities will need to make more than $384 billion in infrastructure investments by 2030 to ensure public health.
About Illinois American Water
Illinois American Water, a subsidiary of American Water, is the largest investor-owned water utility in the state, providing high-quality and reliable water and/or wastewater services to approximately 1.3 million people. American Water also operates a customer service center in Alton and a quality control and research laboratory in Belleville. With a history dating back to 1886, American Water is the largest and most geographically diverse U.S. publicly traded water and wastewater utility company.

 
Contact
Illinois American Water
Karen Cotton
External Affairs Manager
1025 Laurel Oak Road
NJ 08043 Voorhees
United States
Phone:
+1 309 566 4126
E-Mail:
karen.cotton@amwater.com
Internet:
To website