IFAT 2008 − First-class Accompanying Programme
IFAT 2008, which takes place from 5 to 9 May 2008 in Munich is not only setting new records for exhibitor numbers and exhibition space, it is also featuring a top-quality Accompanying Programme on trade topics. In total over 350 speakers and chairpersons will be involved in around 300 lectures in the exhibitor forums and the symposium at this 15th International Trade Fair for Water, Sewage, Refuse, Recycling.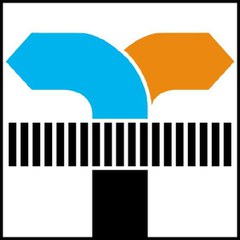 The exhibitor and visitor structure at IFAT is first rate – many market leaders and decision-makers from all over the world will be meeting up at this, the world´s most important trade fair for the environment and waste disposal. That creates an excellent basis for an intensive, effective exchange of experience and knowledge.  
An ideal platform for even more contacts is built right into the heart of the event – in the form of the international lectures held in the 'Water and Sewage' and 'Waste Treatment' Forums in Halls A4 and B3. They offer trade visitors and exhibitors a diverse programme featuring country specials, trade discussions, company and product presentations, as well as panel discussions with recognised experts. Entry to these lectures is free of charge to all exhibitors and visitors.  
The country specials being put on in these programmes are worth special mention. Here the country in question is able not only to present their own market, but also environmental technologies and projects. Kicking off this series of country specials are the countries of Central and Southeastern Europe – this takes place on Monday, 5 May, at 14:30 in Hall A4, directly after the opening by Germany´s Minister for the Environment, Sigmar Gabriel. Expected to attend this country special are Minister Gabriel, as well as a number of his fellow environmental ministers from the Central and Southeastern European region.  
Other country specials in this forum are India, on Tuesday, 6 May, starting at 14:30, Saudi Arabia, on Wednesday, 7 May from 13:00 and the Arab region, also on Wednesday, 7 May from 15:00 onwards. Interesting country specials are also taking place in the forum in Hall B2: here they start with China on Tuesday, 6 May, at 10:00, followed by Japan on Tuesday, 6 May at 11:30 and Russia, on Wednesday, 7 May, at 14:00.  
IFAT is doing justice to its reputation as the leading international trade fair for the sector by ensuring the themes covered in the programme are right up to date and topical. For this reason IFAT 2008 has included coastal protection and flood control in the catalogue as a separate category. Also, more attention is being paid to generating energy from waste materials, in particular biogas.  
Both themes are also reflected in the programmes of the forums: On Thursday, 8 May, in the forum in Hall A4, a panel discussion will be taking place from 10:00 onwards on the subject of 'Flood protection and climate change – How should we react?'. The theme of biogas is explored on Friday, 9 May, starting at 10:00 in a lecture entitled 'Energetical waste utilisation in biogas plants – ecological and economic prospects'. The latter takes place is in the Forum in Hall B2.  
Equally as valuable and interesting as the forums is the 14th European Water, Wastewater and Solid Waste Symposium featuring workshops on current themes in the sustainable water and solid waste sector. These events take place in Hall C1 and in the conference rooms A21/22 and A31/32. They are being organised by the European Water Association (EWA), the International Solid Waste Association (ISWA), the Deutsche Vereinigung für Wasserwirtschaft, Abwasser und Abfall e.V. (DWA) and the Verband kommunaler Abfallwirtschaft und Stadtreinigung (VKS) im VKU. Over 15 companies and ministries have been attracted as partners for the workshops. The events in the symposium are subject to a separate charge. For further information, programme and a registration form, go to:
http://www.ifat.de/en/Accompanyingprogramme/Symposium
Interpretation services (English/German) will be provided at all the lectures in the accompanying programme and the symposium.  
Alongside the accompanying trade programme and the symposium, there will also be an interactive special exhibition called 'WasserWissen', set out on 200 square metres in Hall A4 and highlighting many facts about the theme of water – e.g. water use, water processing and water supply for the developing world. This special exhibition is being organised by the DBU (Deutsche Bundesstiftung Umwelt) and the DWA.  
For further information on the Accompanying Programme at IFAT 2008, go to:
http://www.ifat.de/en/Accompanyingprogramme