IE expo China 2019 Welcomes Environmental Buyers and Visitors in Shanghai
IE expo China 2019 will celebrate its 20 anniversary and present multiple upgrades at the Shanghai New International Expo Center on April 15-17, 2019 to showcase advanced technologies and solutions in environmental management, water and sewage, solid waste, air pollution and soil management.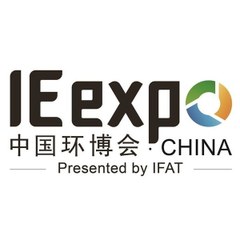 Last year, IE expo China attracted 66,580 visitors from 59 countries and regions, and 1,762 exhibitors from 35 countries and regions, achieving a 20+% growth in both the exhibition area and the number of global exhibitors and professional visitors.
In 2019, IE expo China 2019 will achieve even greater breakthroughs. The number of exhibition halls will increase from 11 to 13 and the exhibition area will exceed 150,000 square meters to showcase more sub-divisions in the environmental sector. It is expected to attract 2,000 industry-leading companies and more than 80,000 domestic and overseas visitors.
The exhibition will also invite target visitors from government decision-making departments, engineering companies, design institutes, municipal facilities suppliers, as well as buyer delegations from industries of papermaking, textile, electroplating, pharmaceutical, cement and industrial parks.
Meanwhile, IE expo China will continue to utilize overseas industry associations and media resources to help exhibitors promote in the "Belt and Road" countries and Southeast Asian market.
The China Environmental Technology Conference held during the exhibition is the top event in the environmental protection industry. It builds a multi-level communications platform of politics, production, learning and research in the form of industrial policy interpretation, market hotspot analysis, application case studies and business leader dialogues.
More than 40 forums will focus on the latest trends in the industry, and more than 700 speakers will share unique insights on water, air, solid waste, site remediation, environmental monitoring, and innovative technologies to help enterprises seize opportunities in the booming environmental market.
IE expo China 2019 is now recruiting exhibitors. So far, 55% of the previous exhibitors have booked their booths for the next year.
During the past 20 years, IE expo China has witnessed the iteration, growth and prosperity of China's environmental industry. Bringing together the world's leading brands and companies, it has become a flagship environmental exhibition in Asia.
Contact
Messe Muenchen Zhongmao Co., Ltd.
Ketty Zhang
Senior Project Manager
No. 388 Fenglin Road, Xuhui District,
200032 Shanghai
China
Phone:
+86-21-23521128
Fax:
+86 21-2352 1088
E-Mail:
ketty.zhang@mm-sh.com
Internet:
To website